Create your account on this link and follow the instructions below.
Define Stock Categories on the ''Product Management'' tab in the menu and then define your products on ''Products'' field.

Once you defined the products click on the access link in System > Branches field to create and access your ''QR Menu''.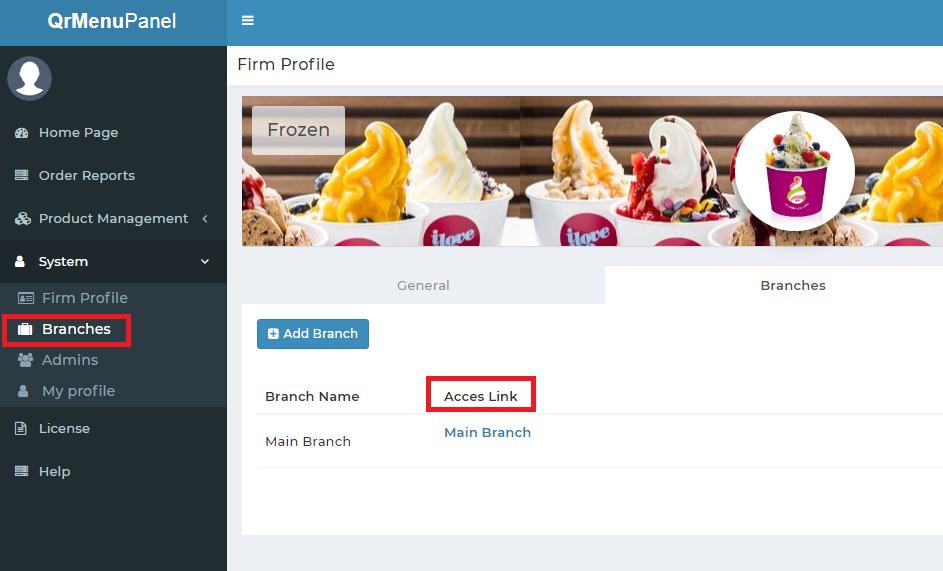 With the link you have generated, you can place your QR code on the tables. (You need to print out the QR code on the link from 3rd party applications.) (The link will be seen as inside the red box on the below picture)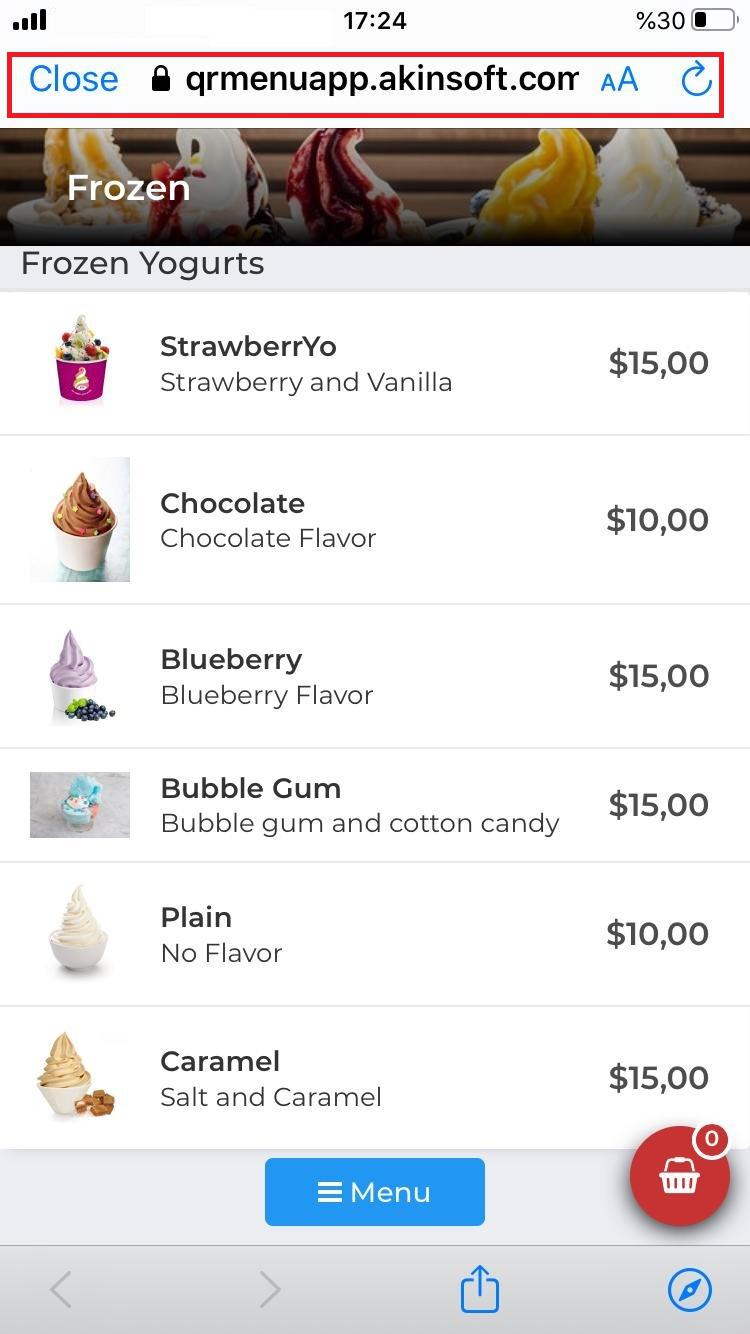 Your customers will be able to see your digital menu by scanning the QR code via their smart phones. Wolvox Restaurant Integration and Taking Orders Via QR Menu With Wolvox Restaurant integration


Take orders via QR Menu,
Synch your tables on QR Menu ve Wolvox Restaurant program,
Enable your orders received from QR Menu to reflect automatically on Wolvox Restaurant Online field.
The required settings;

First, create a user in ''Admins'' field on QR menu panel. The username and password that you defined for the user must be defined also in Akınsoft QR Menu settings on Wolvox Restaurant program.

Go to Wolvox Restaurant > Menu > Program Settings > Akinsoft QR Menu section; enter Restaurant ID, User Name, Password and select branch and integrate the systems. You need to match your products in Wolvox Restaurant and QR Menu panel for Product and Menu syncronization.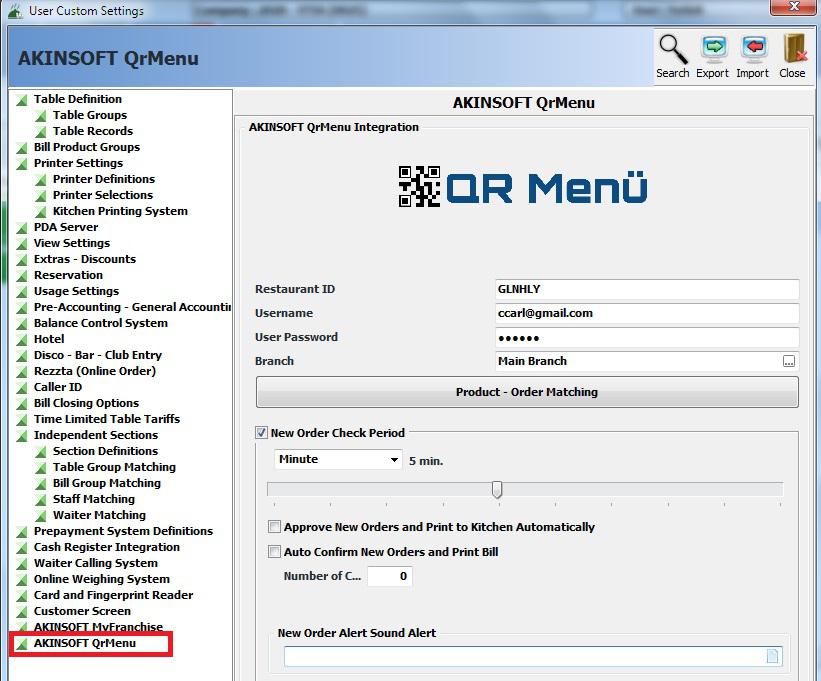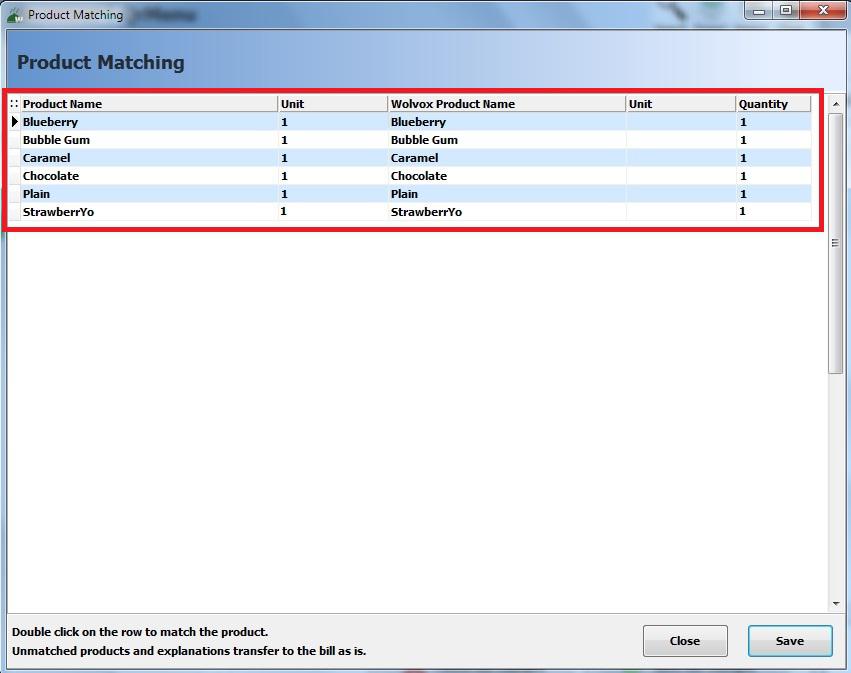 To take orders via QR menu; You must define your tables in the field shown on the below picture. Pay attention; the table names must be same both in Wolvox Restaurant program and Akınsoft QR Menu panel.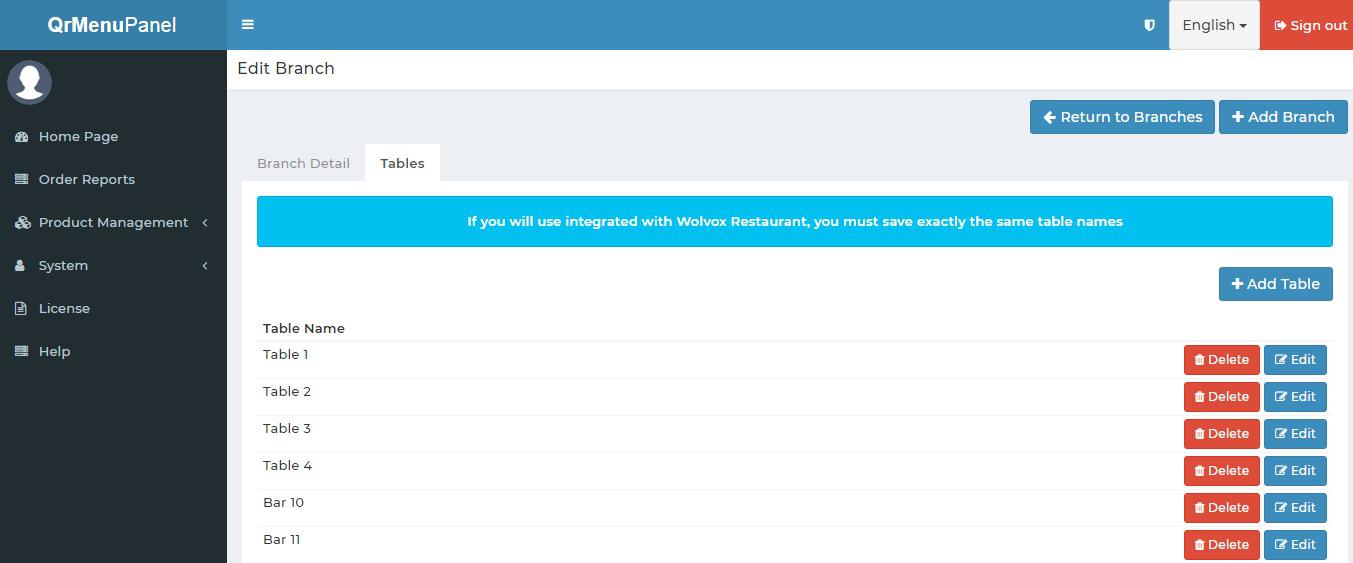 After creating Table Definitions, click on the table and give the private code to the customer for them to place orders. You can click on the table and reset the code once the customer leaves the table.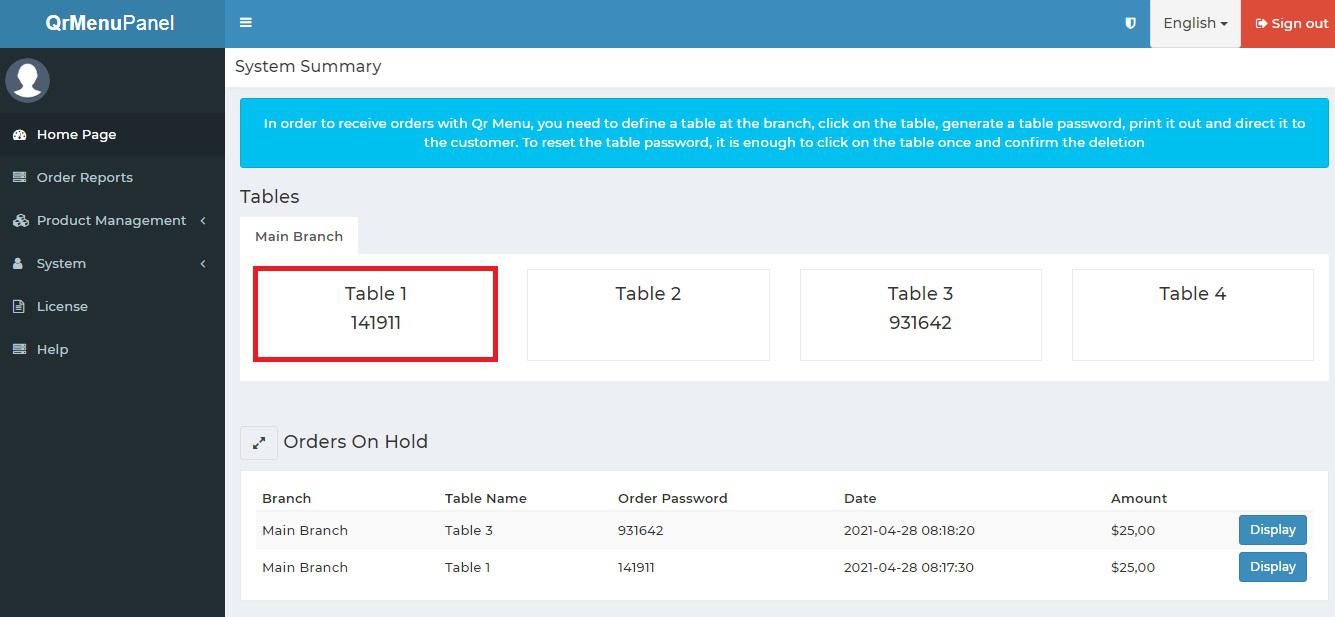 The received orders will be automatically reflected on ''Online'' field in Wolvox Restaurant program. The pop-up will automatically notify you on the new order in Wolvox Restaurant program.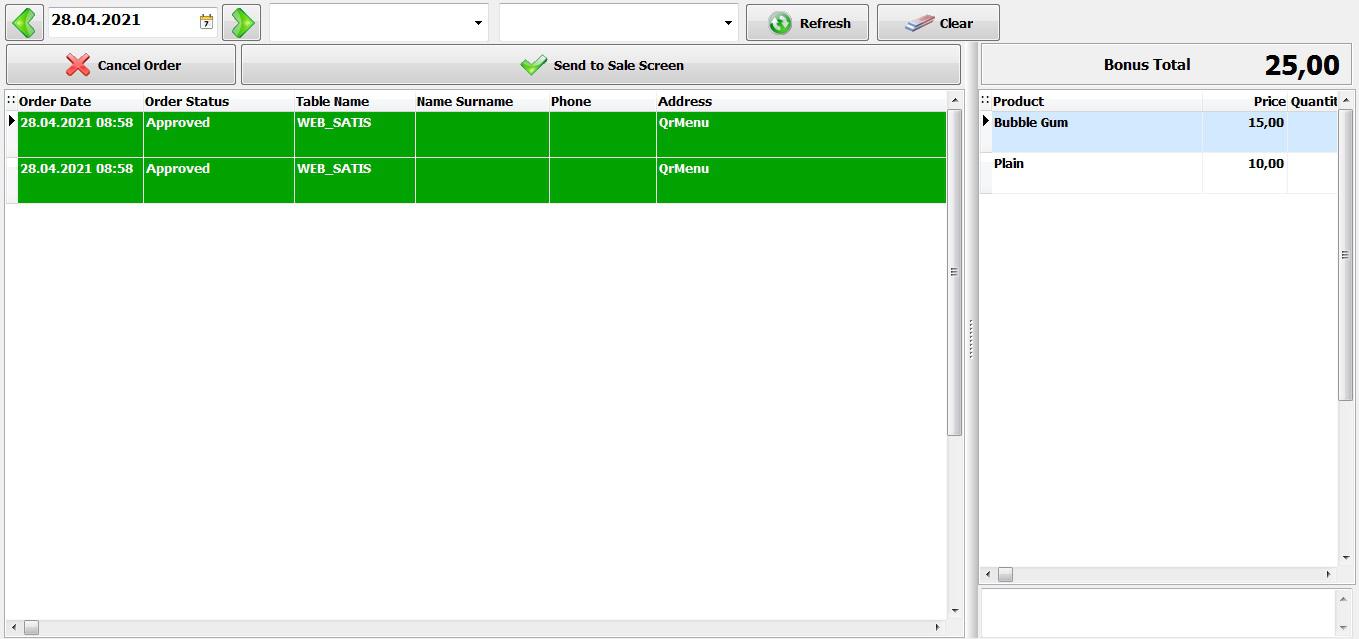 You can list your received orders in detail on ''Order Reports'' tab in Akınsoft QR Menu.
To use in a different domain, you need to buy domain license and redirect your domain to ns5.akinsoftonline.com and ns6.akinsoftonline.com servers.