The reason for the 'Socket Error #10054 Connection Reset By Peer' error when logging in from the AKINSOFT Wolvox control panel program; is due to the SQL Server Browser service being stopped or disabled.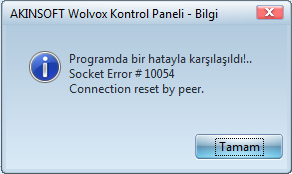 Start --> Programs

Microsoft SQL Server R2 - Configuration Tools - SQL Server Configuration Manager

Click on SQL Server Services.

Double click on SQL Server Browser.

Click on the service tab, select 'Automatic' and press the 'Apply' button.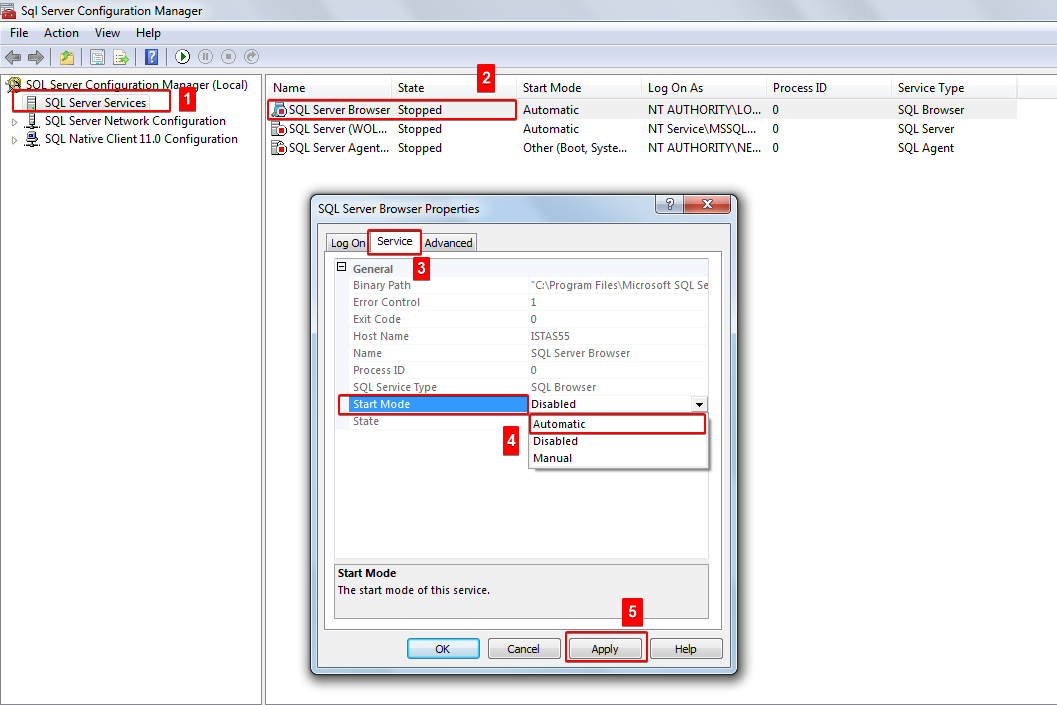 Then click on the 'Log On' tab and press the 'Start' button.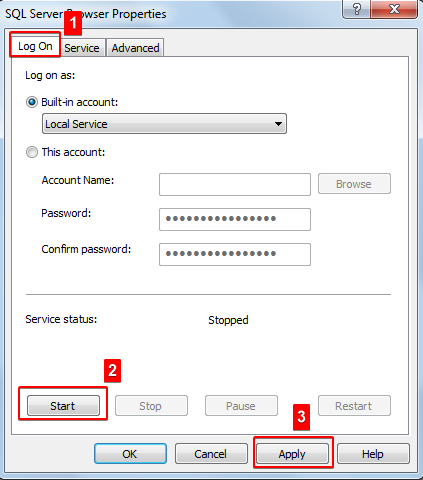 After completing the procedures, you can log in from our AKINSOFT Wolvox Control panel program.