If you have more than 1 unit in stock, you need to use unit selection option.
Firstly, click on Admin – Custom Definitions – Custom Settings.
Secondly, click on Stock Settings – Stock Settings 2.
Moreover, select show "unit selection" screen in adding stock process.
Save changes.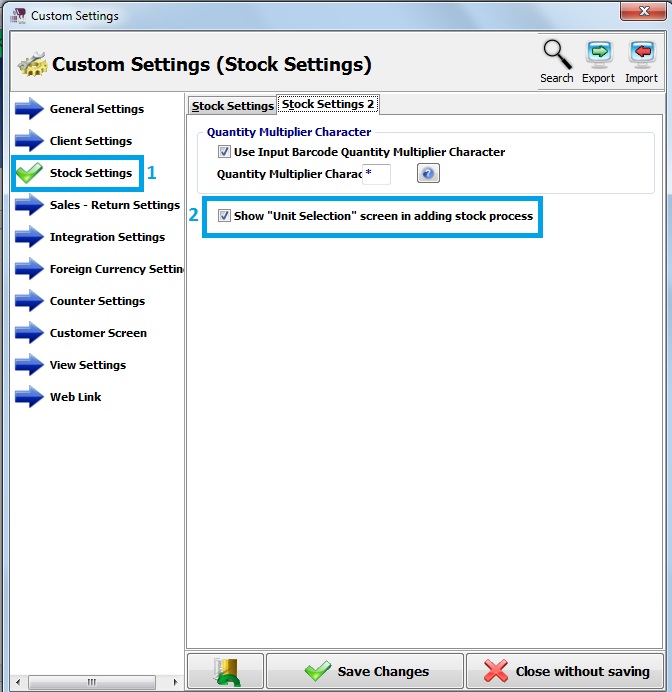 When you select the stock that has more than one units program shows you unit selection page.