Open the 'Sales screen'.
Click on 'Additional Operations' on the right bottom.
From the new tab, click on 'Change Operation'.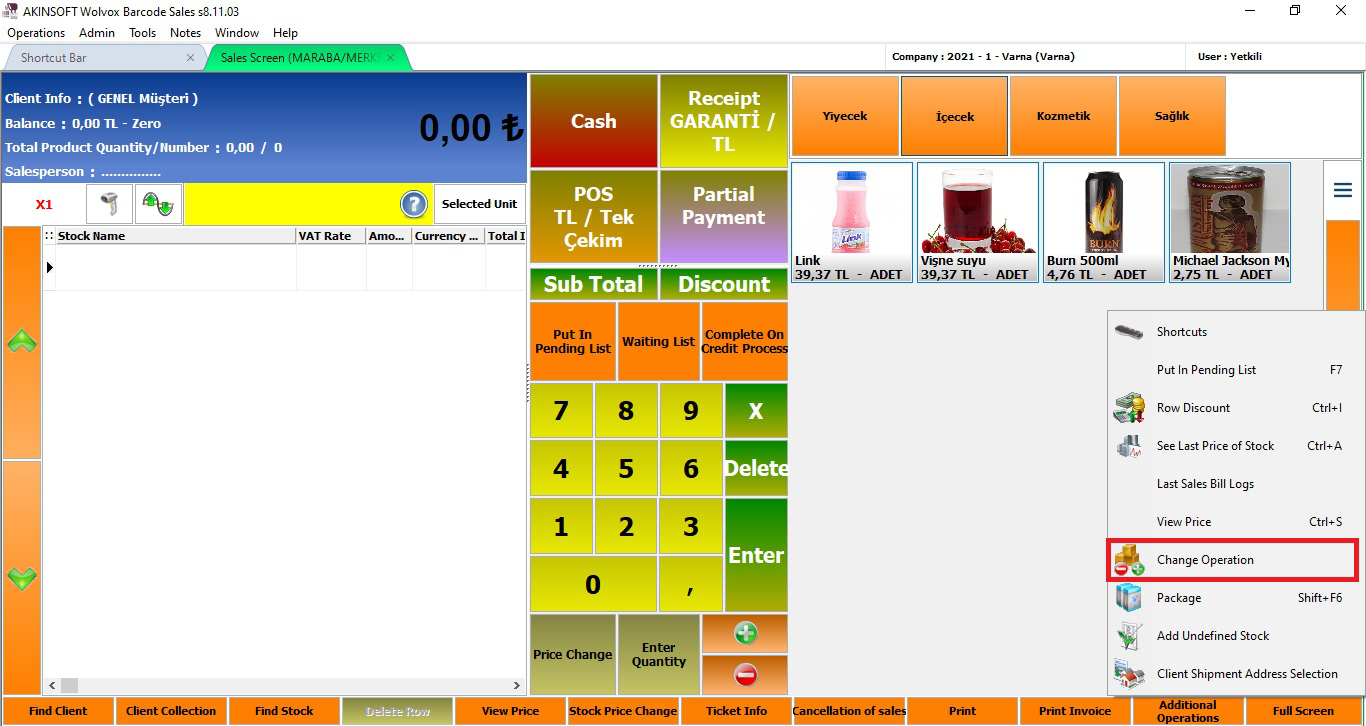 'Search Invoice' screen will be opened.
Find the corresponding receipt for the product to be exchanged.
Invoice transactions will be displayed on the bottom of the screen.
Click 'Select' button to select the product to be exchanged (If you don't click on Select button, the selection will be invalid.)
Click 'Ok'.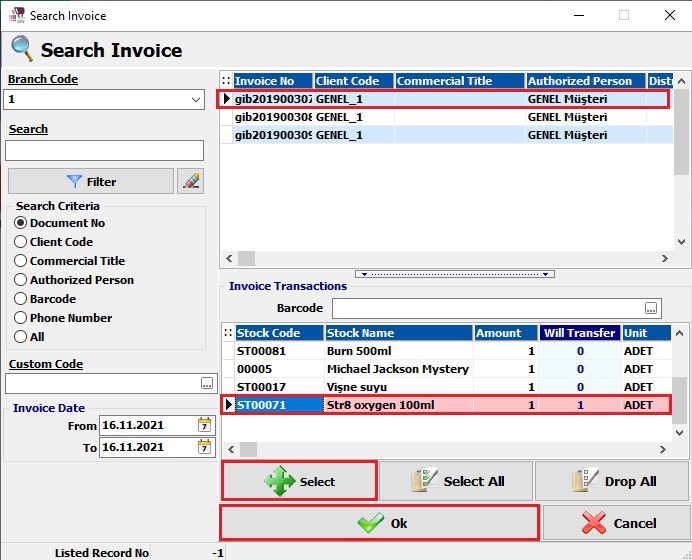 Select the payment type that was used on payment for the sale from 'Payment Type' screen.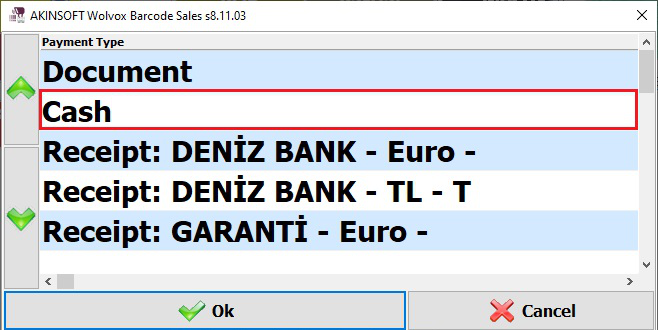 The item to be exchanged will be seen in 'Red'
Select the replacement item.
Complete the transaction.
(In the example below, we want to exchange potato with tomato.)
(The amount above (€ 2) is the amount that your customer will pay. If this amount had been -2, that would be the amount that you were to pay the customer.)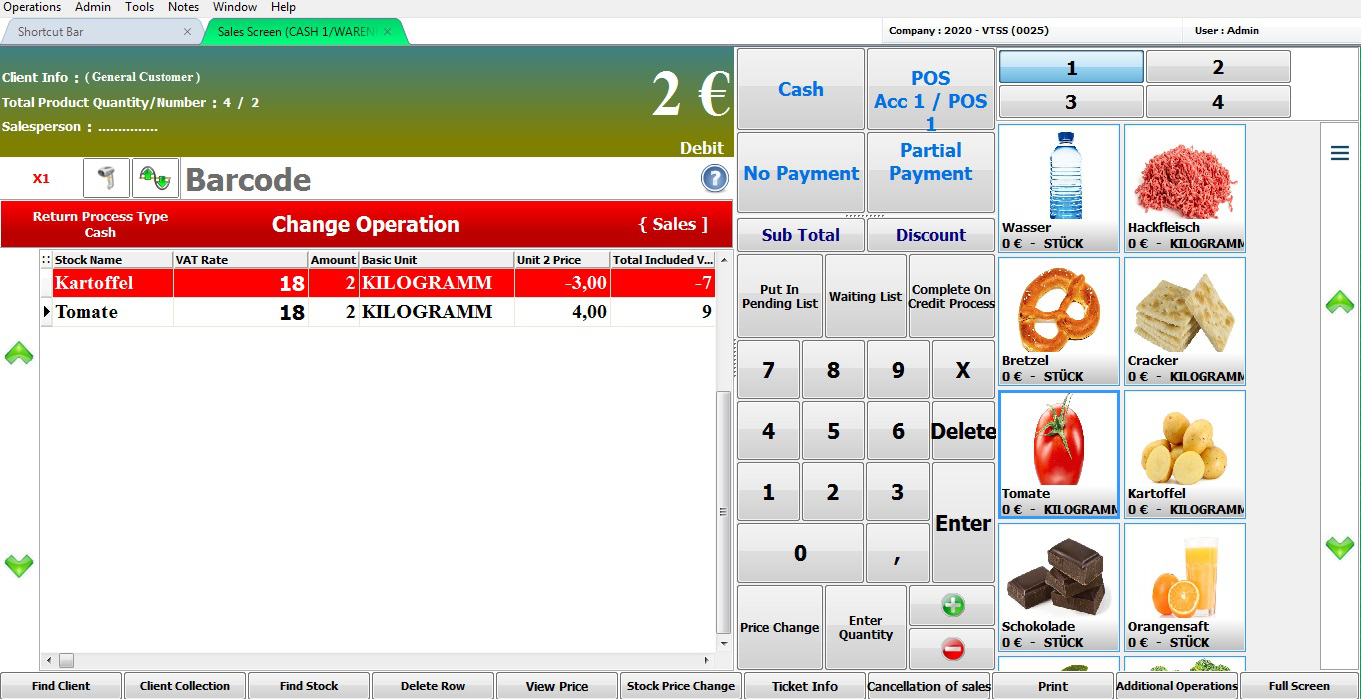 Exchange Operation in 'Regular View'.
It is exactly the same as the operations performed in the Simple View.
Click on 'Additional Operations' from top-right corner to open 'Change Operation' screen.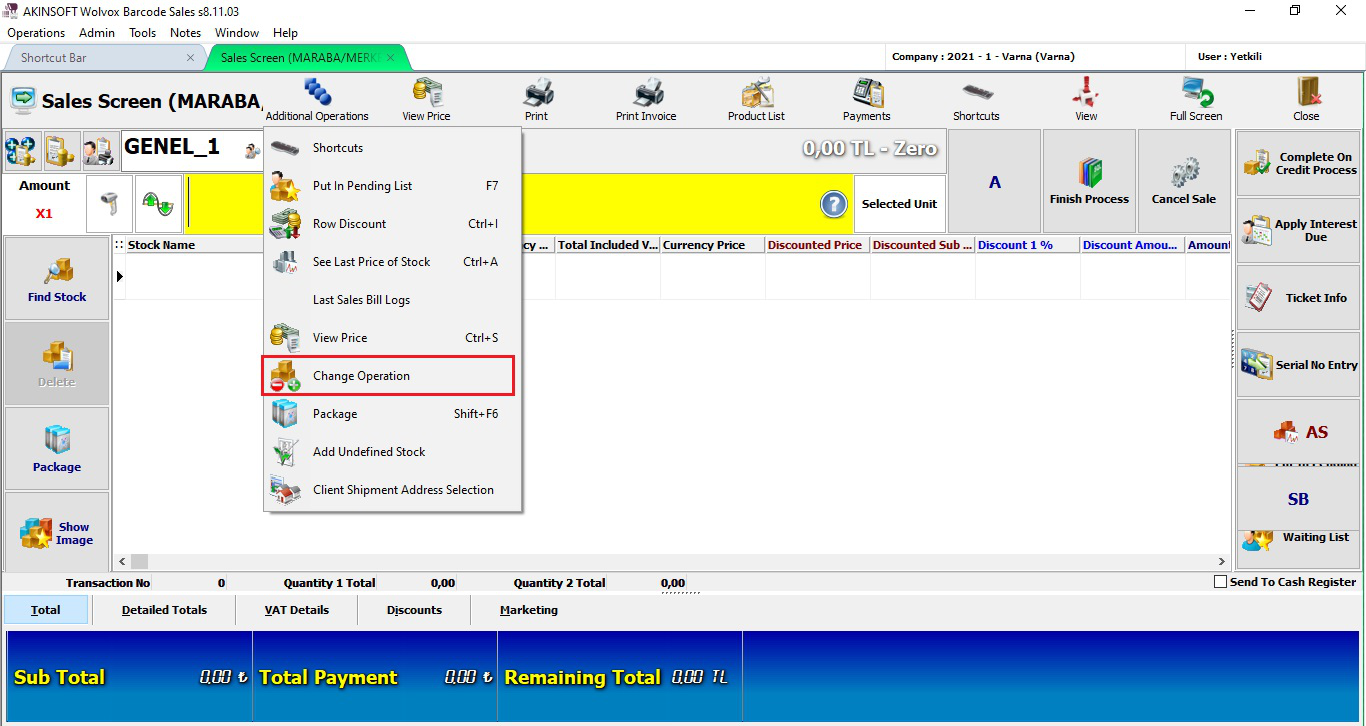 If you don't see 'Additional Operation' button on the top right corner in Regular View;
Go to 'Admin►Custom Definitions► Custom Settings.
Click 'Sales - Return Settings' and remove the selection of 'Hide Heading' option.
Click 'Save Changes' button.