Firstly, click on Admin – Custom Definitions – Custom Settings.
Secondly, in general settings , there is Use Deatiled End of Day Report. Select and save it.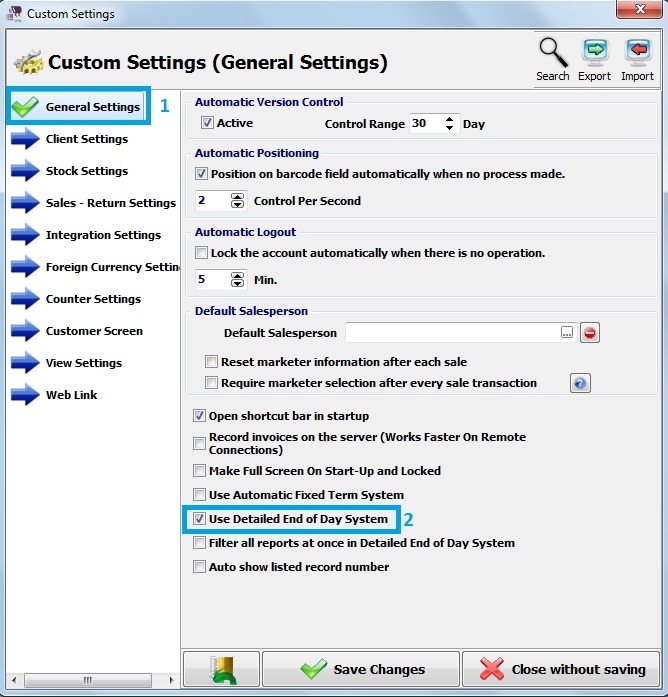 In the Wolvox Barcode Sales program, click on operations and Detailed End of Day Report.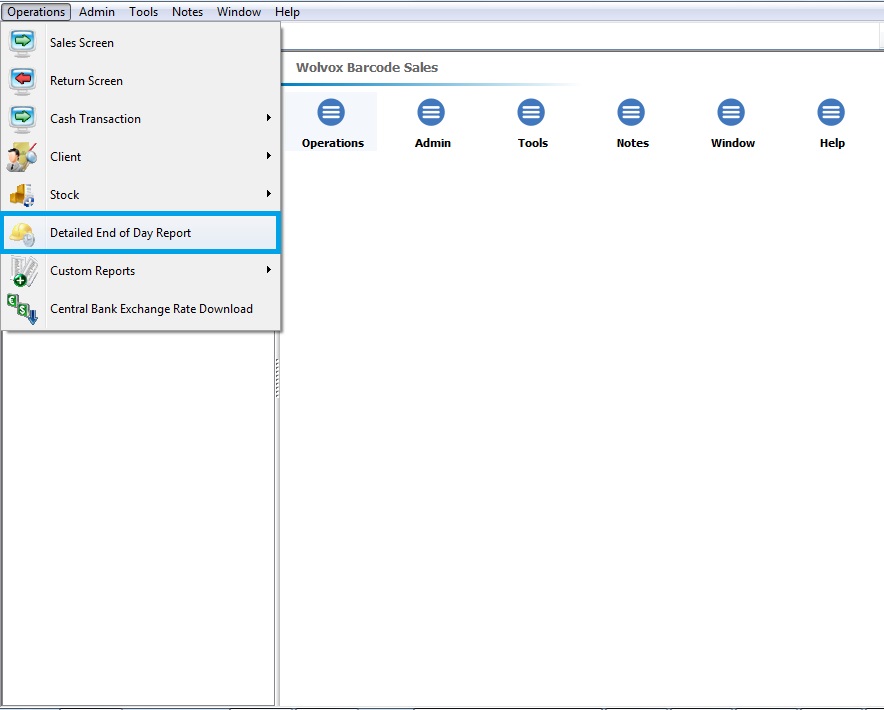 Program shows you End of Day Report.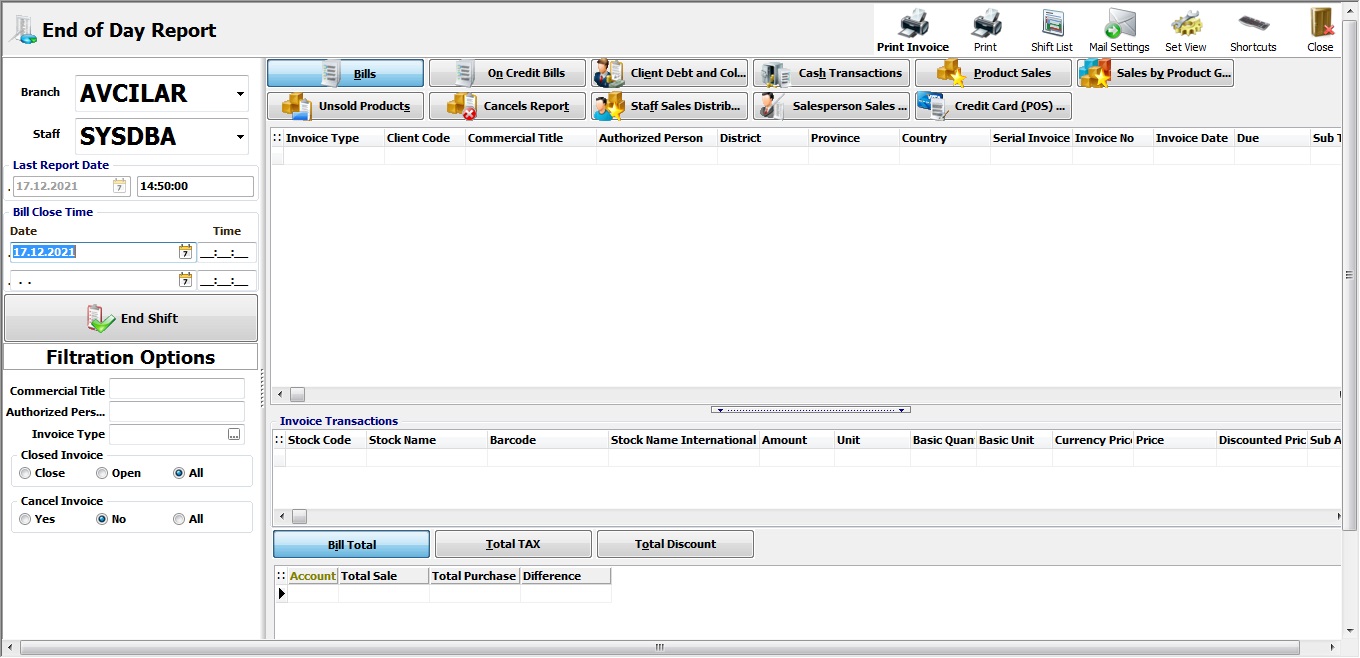 Here you can see all transactions about whatever you and users have done.
There are details about bills, on credit bills, cash transaction etc.
You click one of them and then filter it, transactions will be displayed.