First of all, click on Admin – Custom Definitions – Custom Settings.
After that, click on stock settings.
In the stock settings, there is an "Image Display Time" option.
You can increase or decrease seconds.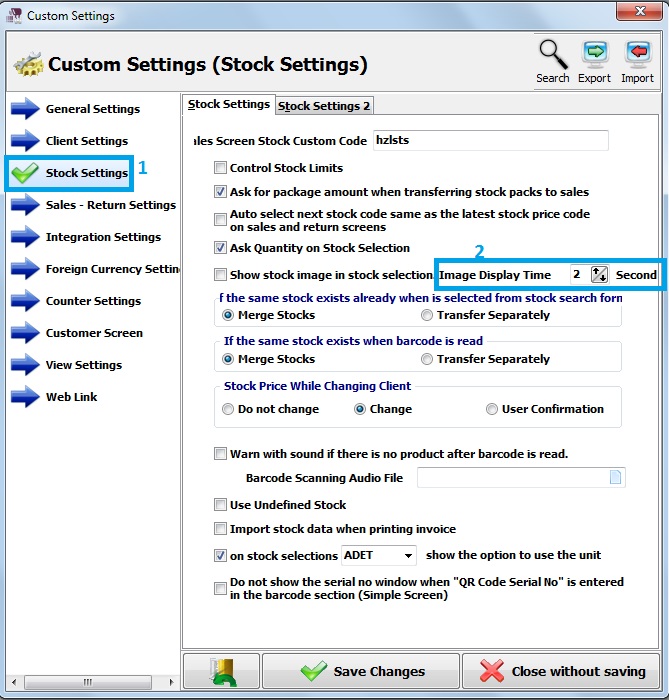 In the regular screen, you can see and show the product's image.
When the stock is selected on the sales screen, click on the show image.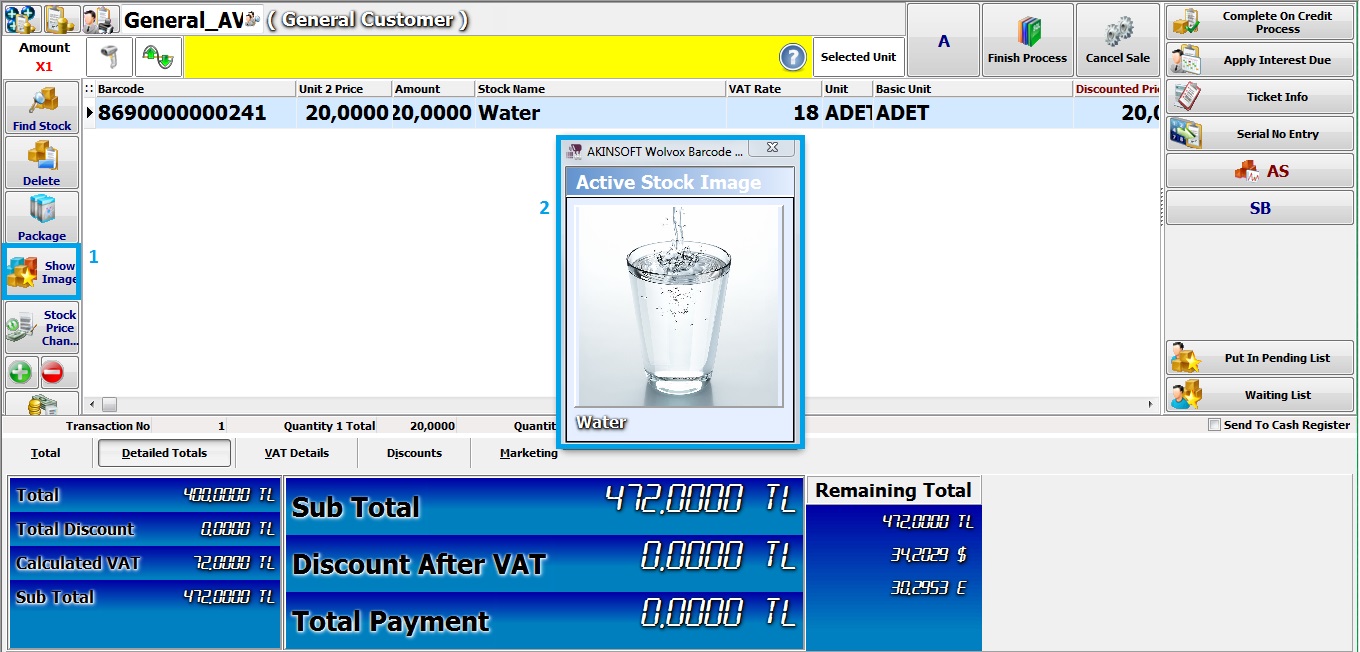 You can see the product's image.