First of all, click on Admin-Custom Definitions-Custom Settings.
Click on Sales - Return Settings.
Moreover, select make sure sales price is not less than purchase price and save it.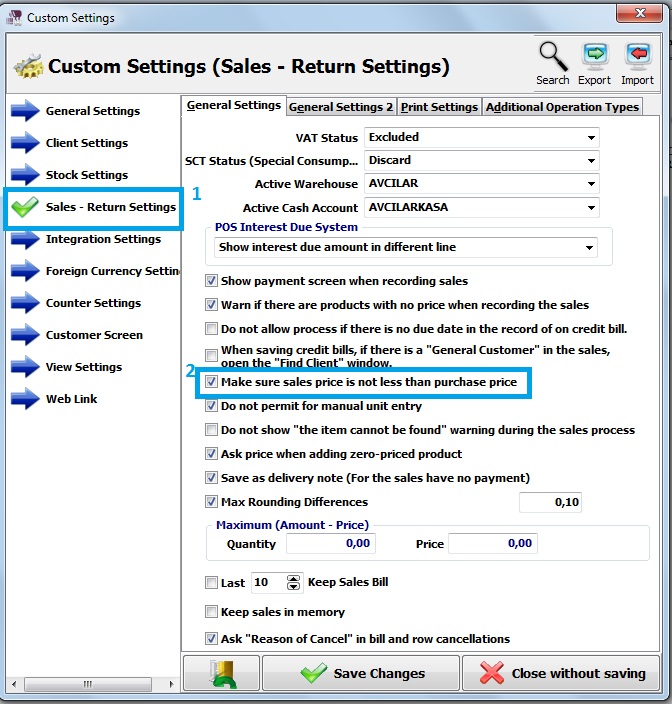 In the sales screen, add a stock with sales price is less than purchase price.
After that, click on one of payment types and program shows a message.