Creating Workspace
Follow steps in below to create a workspace in TaskPano.
1.Press '+' button in near of 'Workspaces' tag in left side of main menu.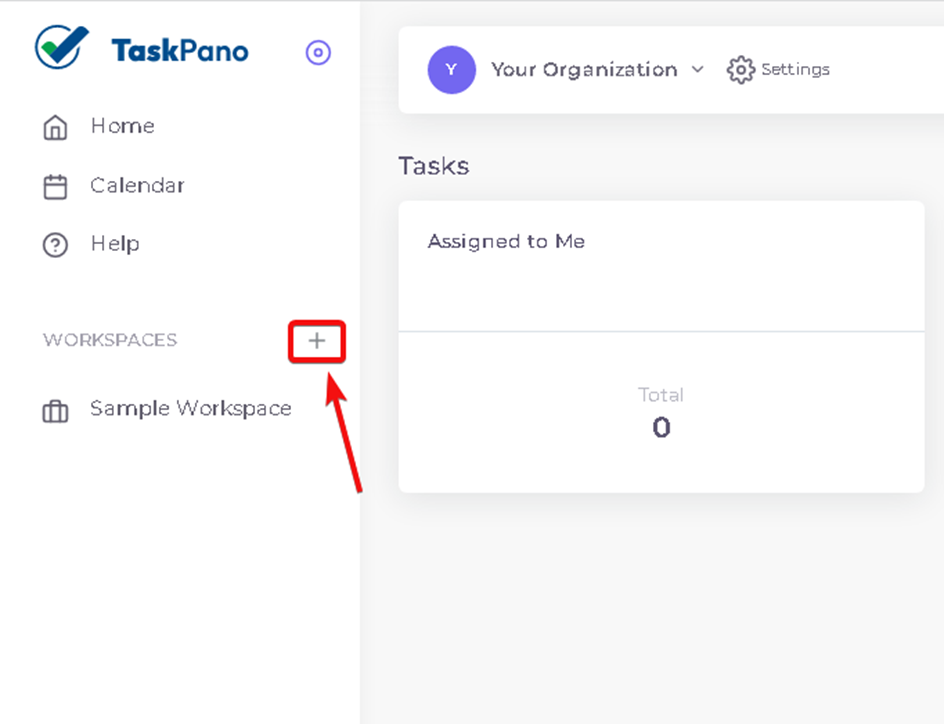 2.Press 'New Workspace'.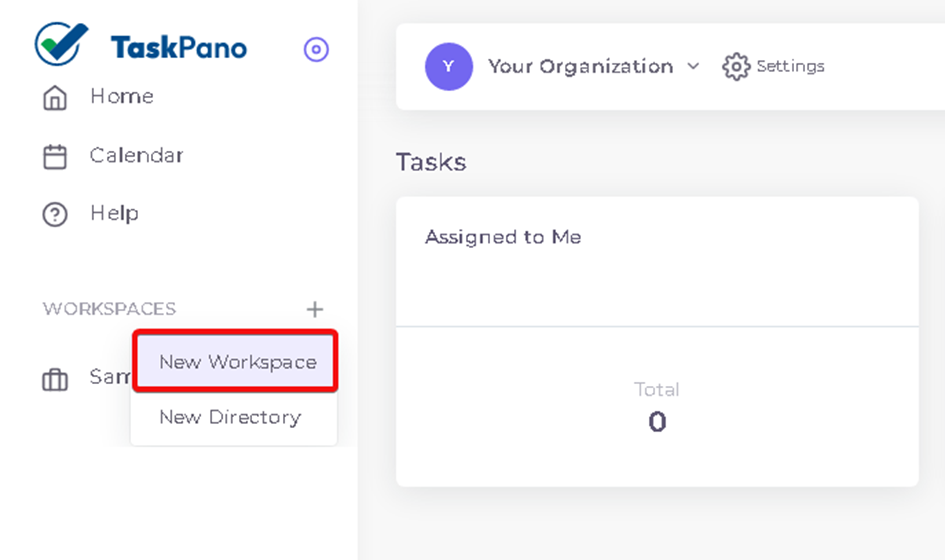 3.Give a name for your Workspace and if necessary workspace code, workspace type and workspace description can be add.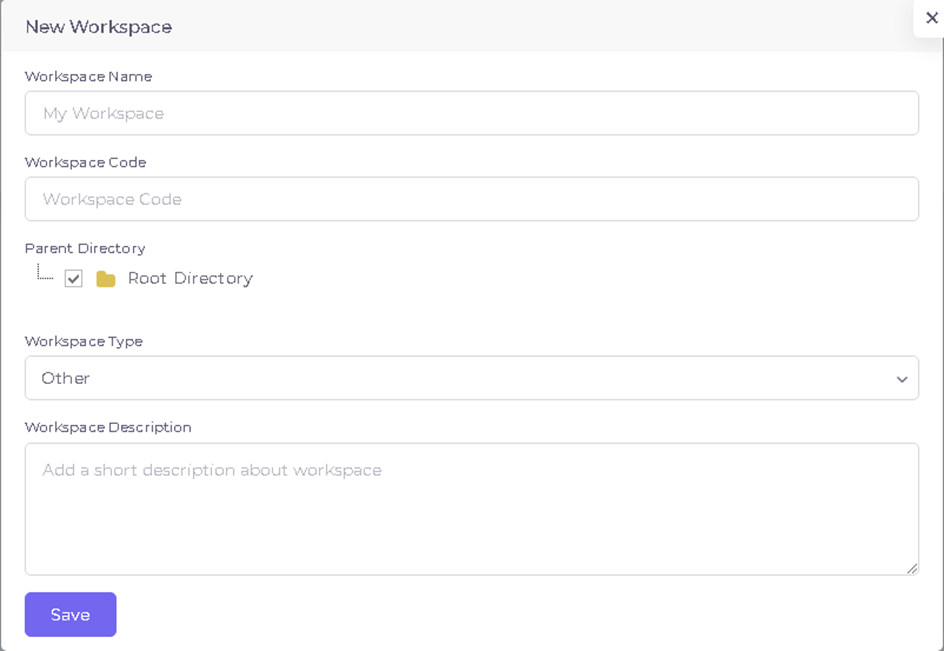 Press 'Save' button to finalize workspace entry.
Workspace Settings
Follow steps in below to reach workspace settings.
1.After workspace you created is selected from left side on main page, press 'Settings' button near of your workspace name on above of page.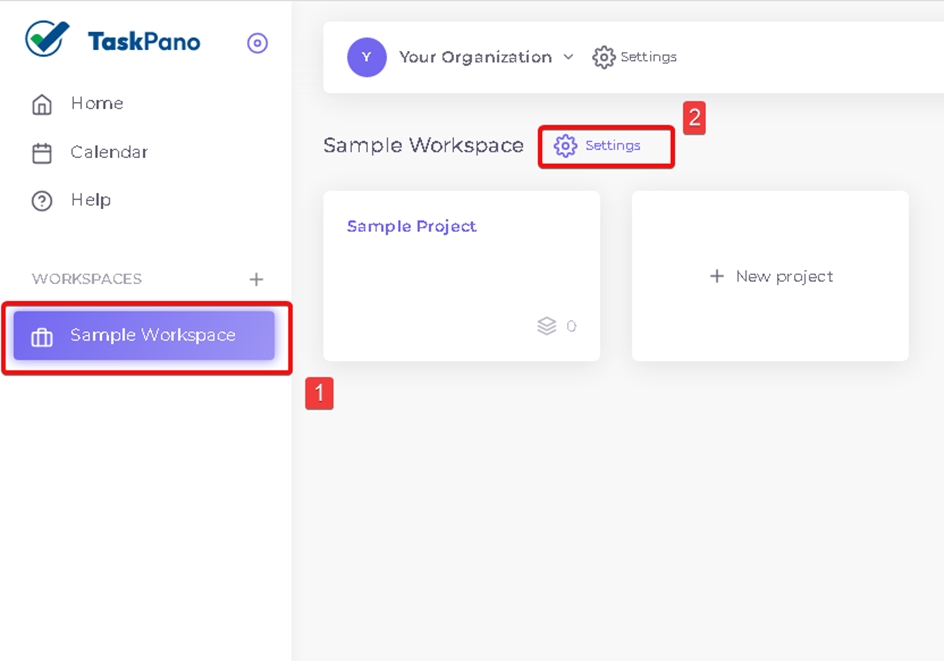 Workspace information can be edit from 'Settings' tab.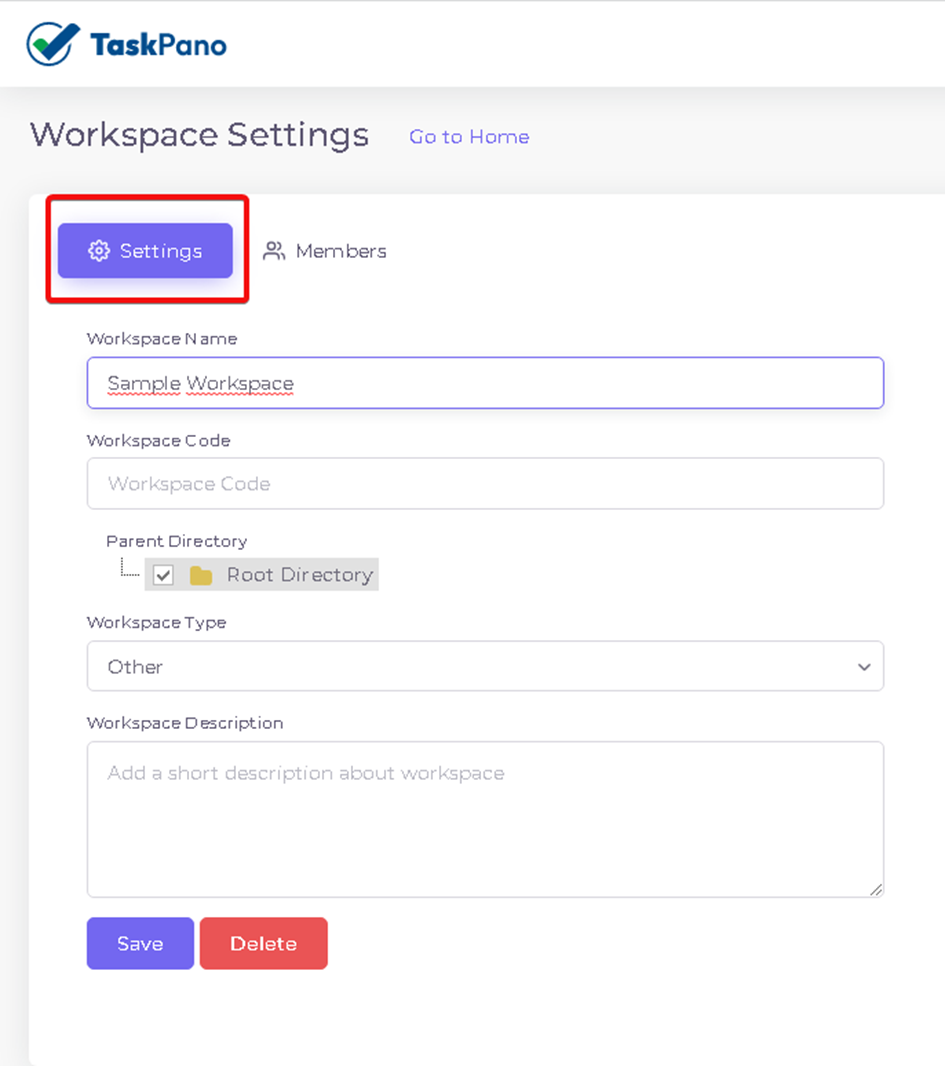 Members(Participants) can be review from 'Members' tab and a member can be add by pressing 'add' button.
(Member will be add to a workspace must be add to organization first.)