To be able to access the program from your client computer while the server computer is closed, your computer needs to be NT-based.
This is usually suitable for businesses where they keep their computers within a locked place or closed for usage.
Click the Windows Service> Service Operations from Control Panel program.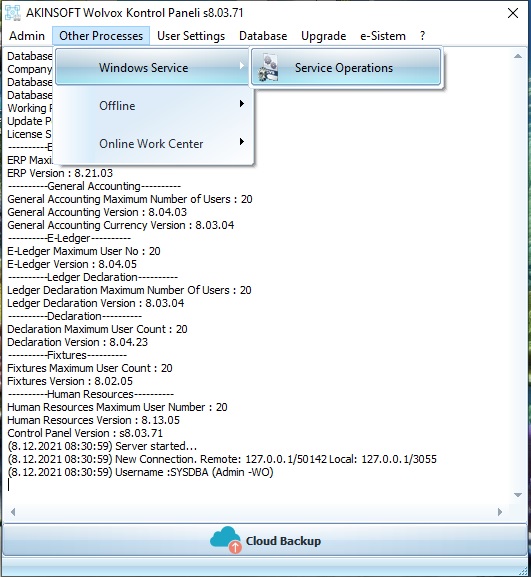 Here, check the "Run Control Panel Service" option.
Enter the program's starting port to the Working port field. (Attention: program's working port and windows service port must be the same.)
Then get it activated by clicking the "Run Service" button.
After this process, client computers can access WOLVOX without running the server computer.