The way of adding image to field as offer and order is same. Please follow steps in below.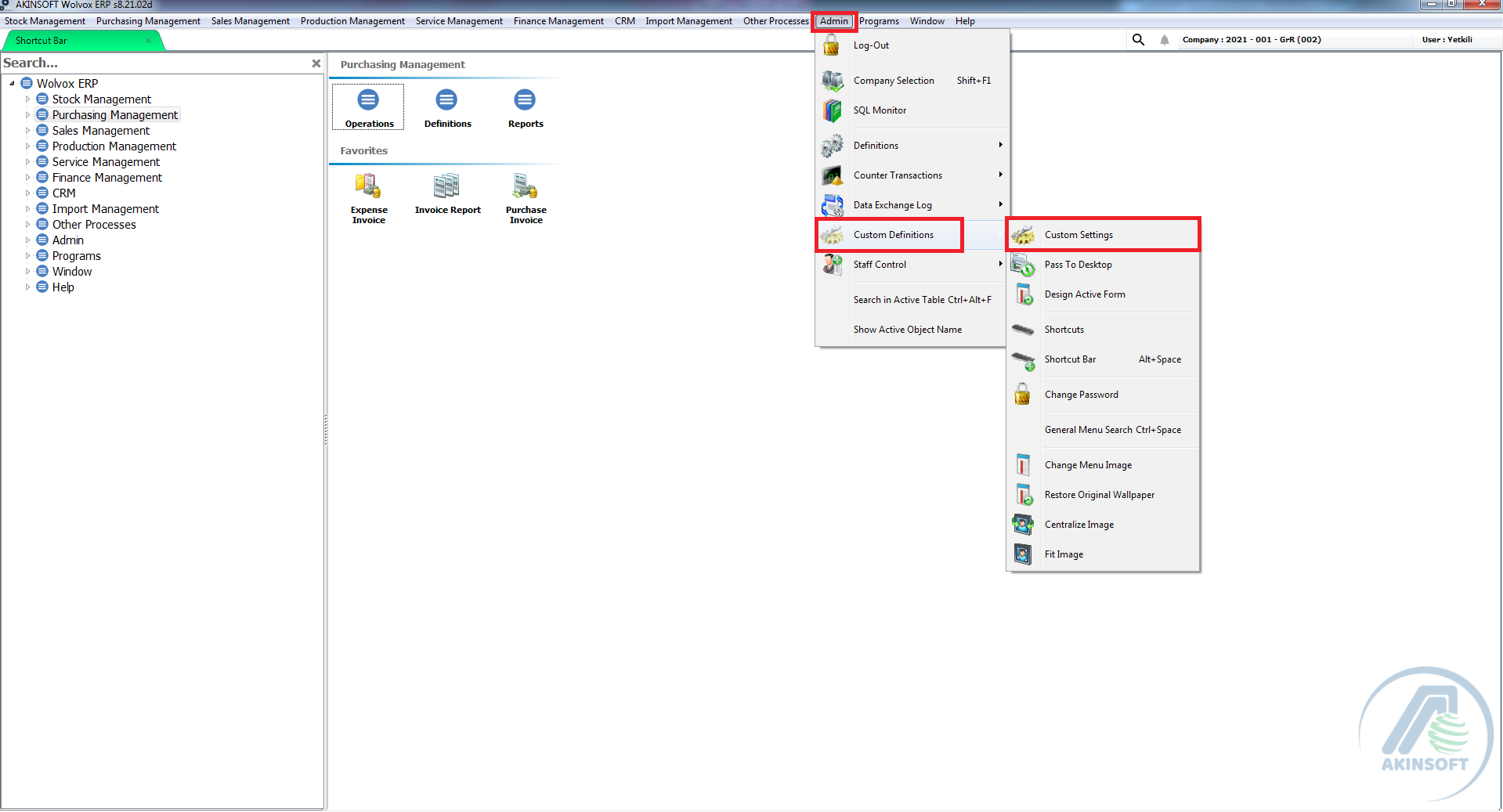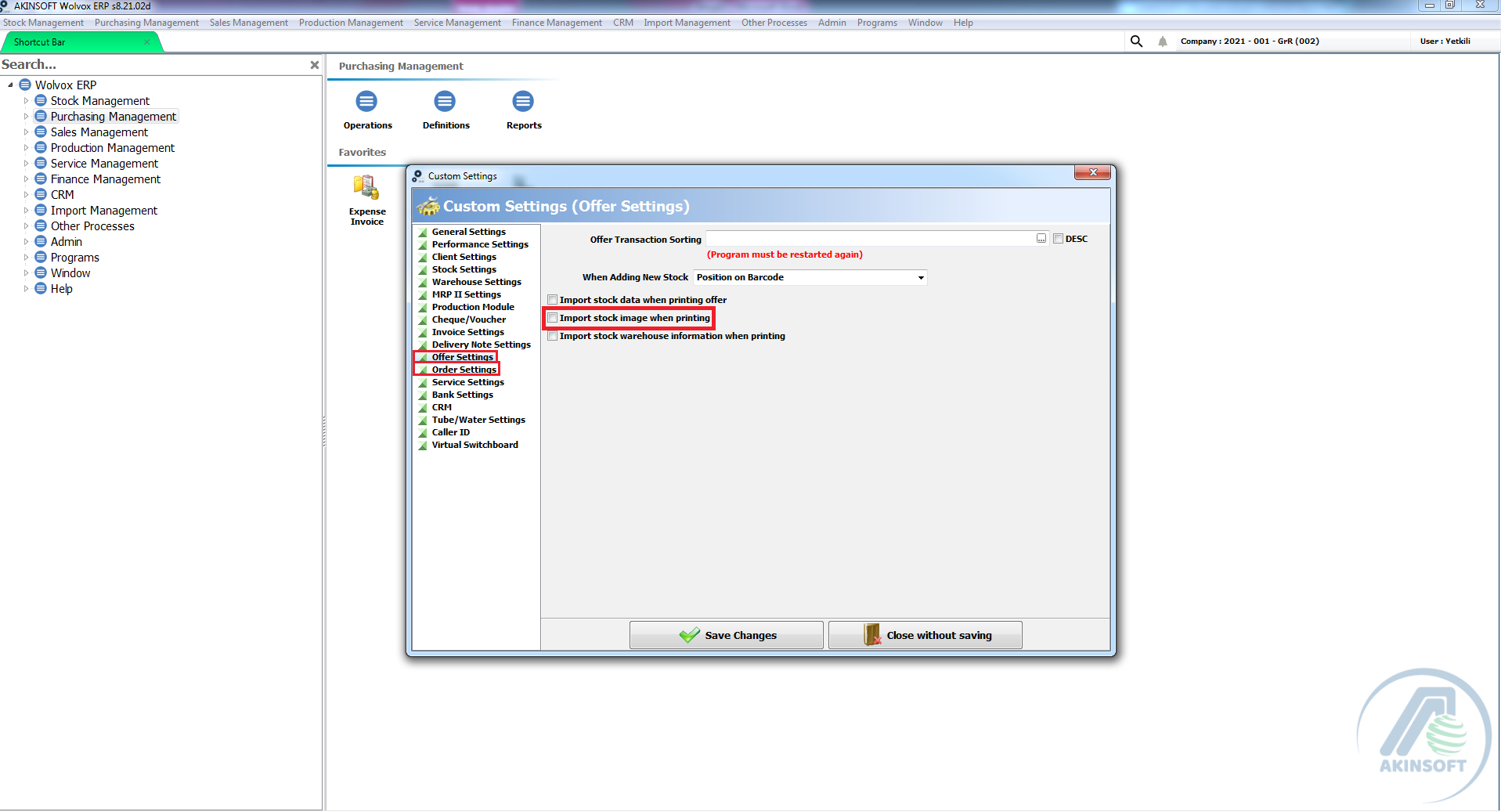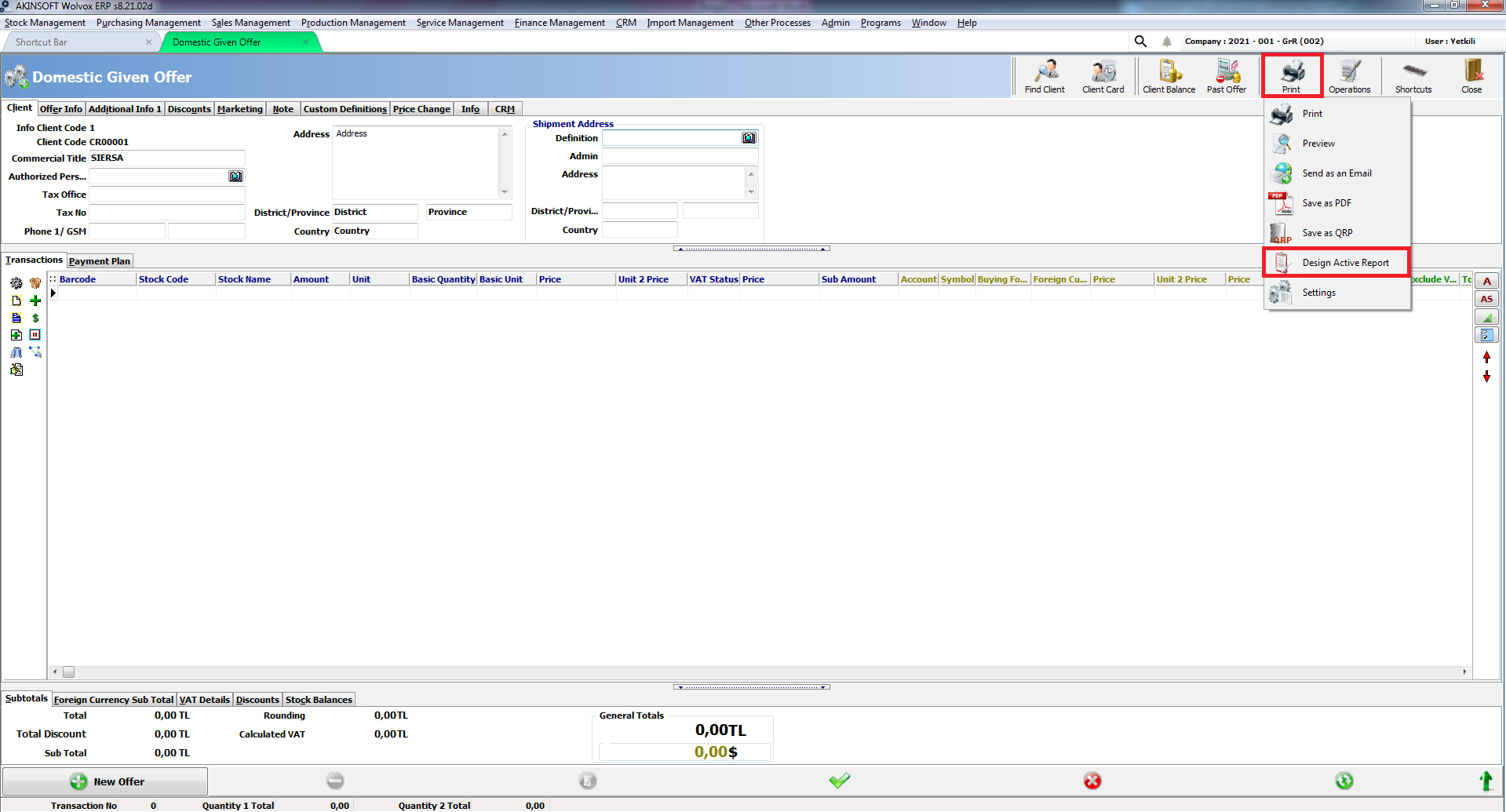 Note: Ctrl + Navigation keys allow you to move active elements. LShift+ Navigation keys allow you to scale active elements.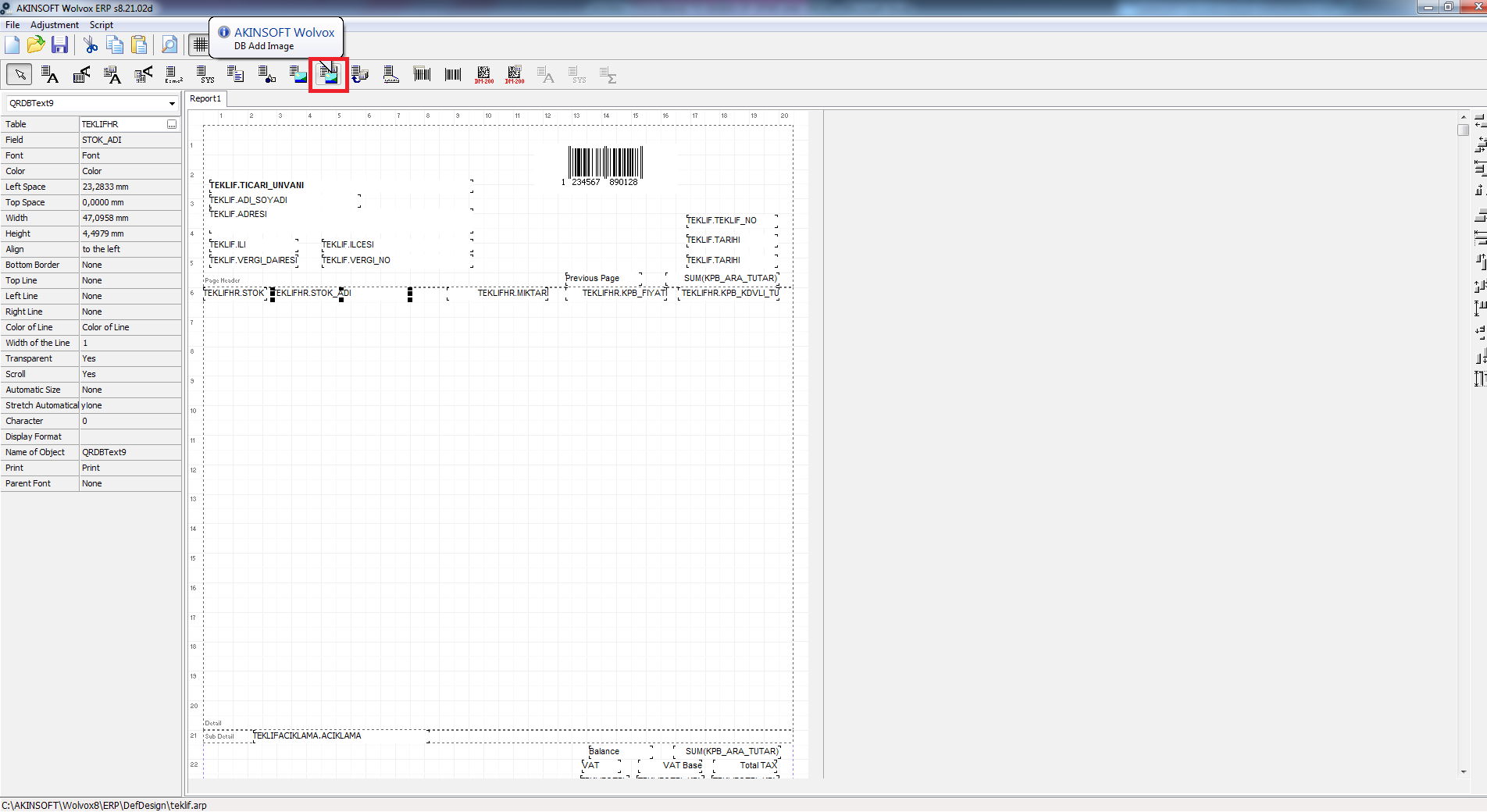 After you finished your work with design. Now you should select database field where stock images kept. In left of the screen you will see parameters field. Press empty field in front of Table parameter. You will see … button, press this button. 'Select Offer/Order Reports' from left side and select 'Offer/Order Printing Custom Values' from right side then press 'OK'.