We must make some settings for this process...
First step;
Click Admin - Custom Definitions - Custom Settings. Invoice settins > General Invoice must be checked "Import Stock data when printing invoice".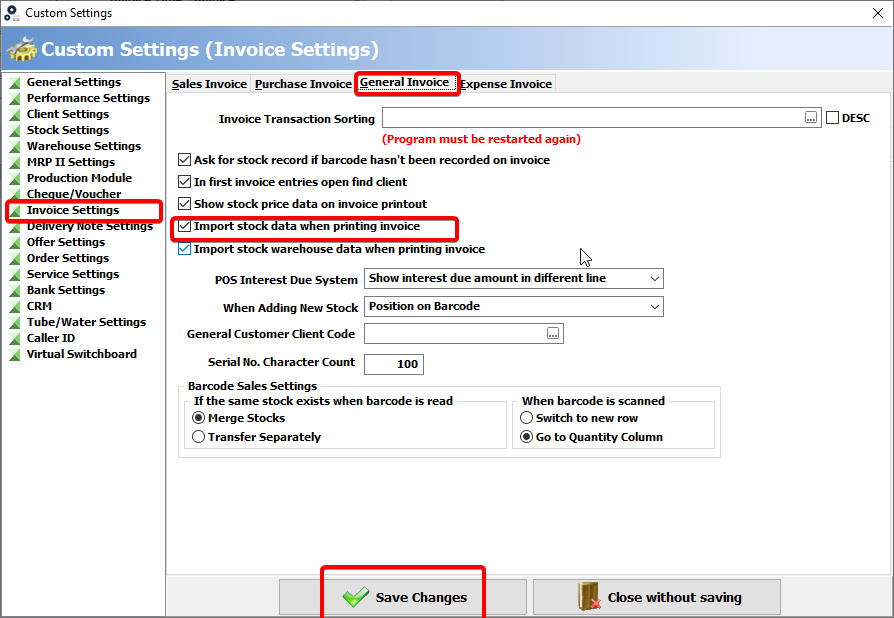 After that step, when we are creating a new invoice we must add a new fields This fields are;

add a data field;
click ... button and
Choose Table.Invoice Report - Info of invoice stock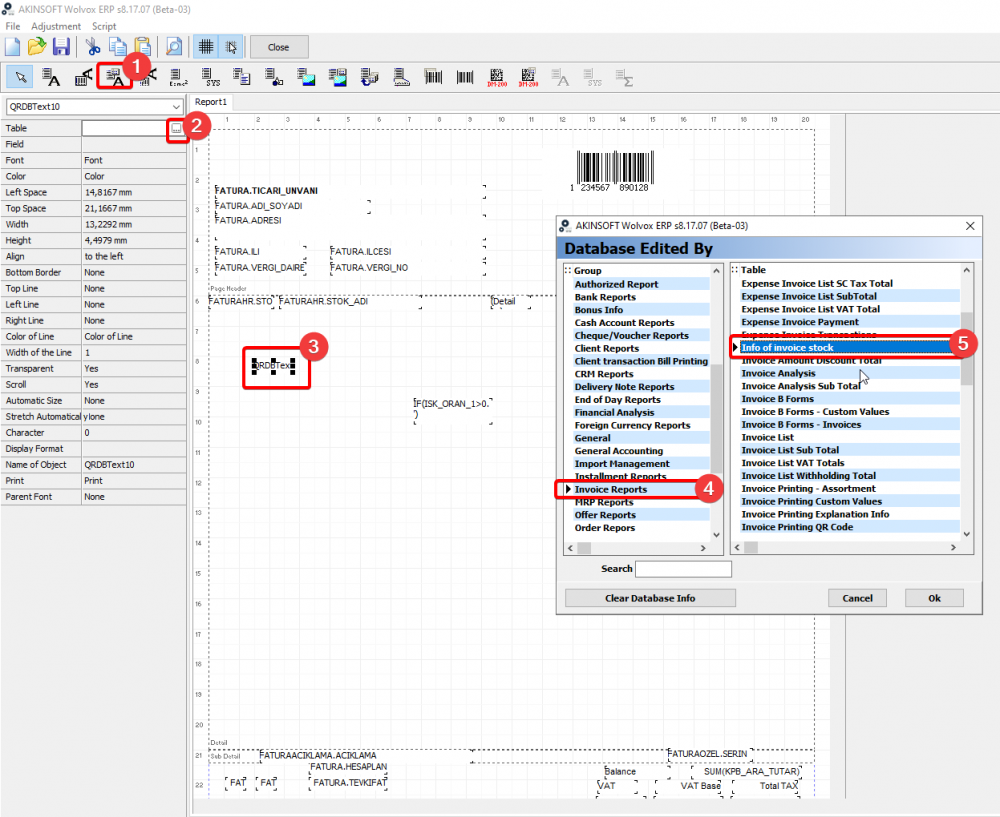 after this step, click ... button from field option.
Choose Explanation 1 all settings are done for this process..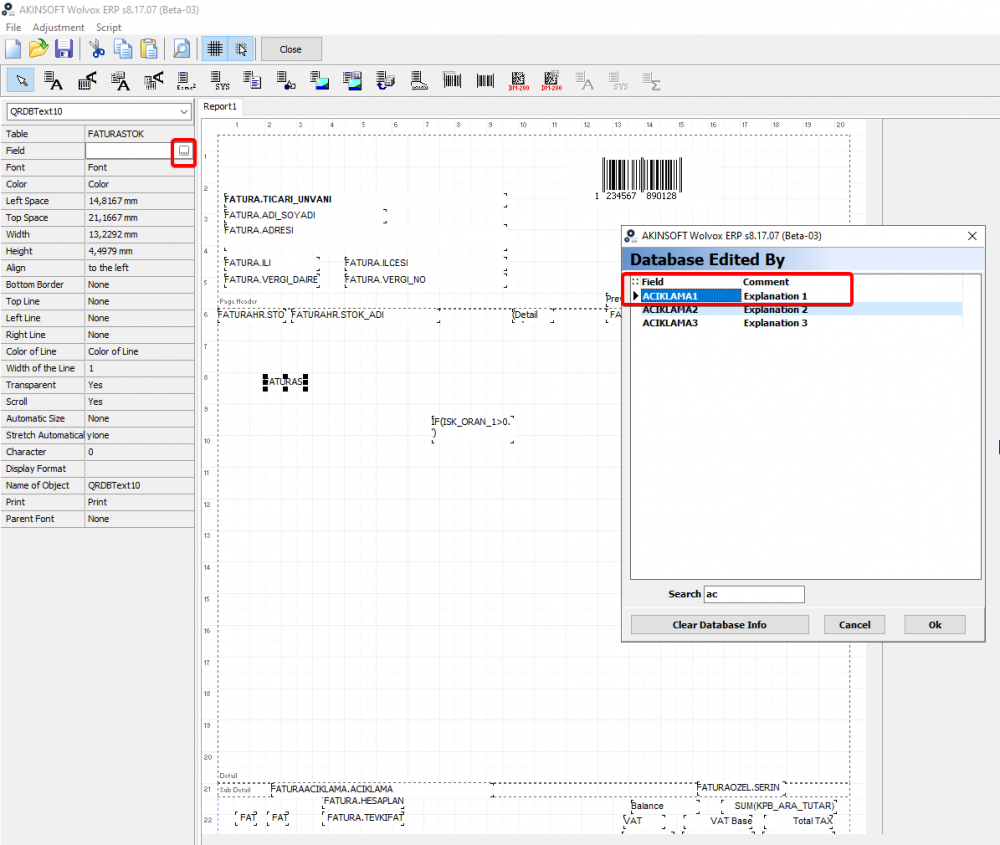 Save and close this page, print or preview your design at Invoice