In order to delete your stock in our AKINSOFT Wolvox ERP program, you need to delete all the transactions that belong to the stock and ensure that these transactions are deleted from the database. It is described in steps below. If you follow each transaction steps completely, you can delete your stock without any problems.
NOTE: IT IS NOT POSSIBLE TO RETURN YOUR STOCK AFTER THE DATABASE IS DELETED. IF YOU WANT TO RETURN TO RECORDS, BACK UP BEFORE TRANSACTION. ACCORDING TO THE DATABASE YOU USED FOR BACK UP TRANSACTION, YOU CAN GET HELP FROM OUR 'A893' OR 'A894' ARTICLES.
First, open the stock card you want to delete.
Click the 'Report selection, open the 'Stock Transaction Report' window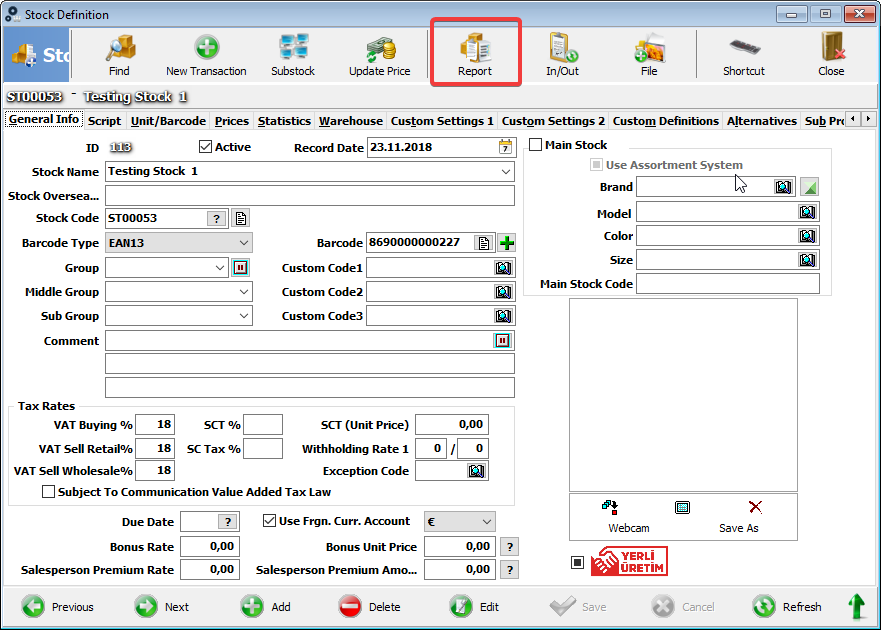 On the Stock Transaction Report' screen, the current transactions belonging to your stock will appear.
Click on the 'Open Record' / 'Open Transaction' button by marking the movement.

Delete the opened record.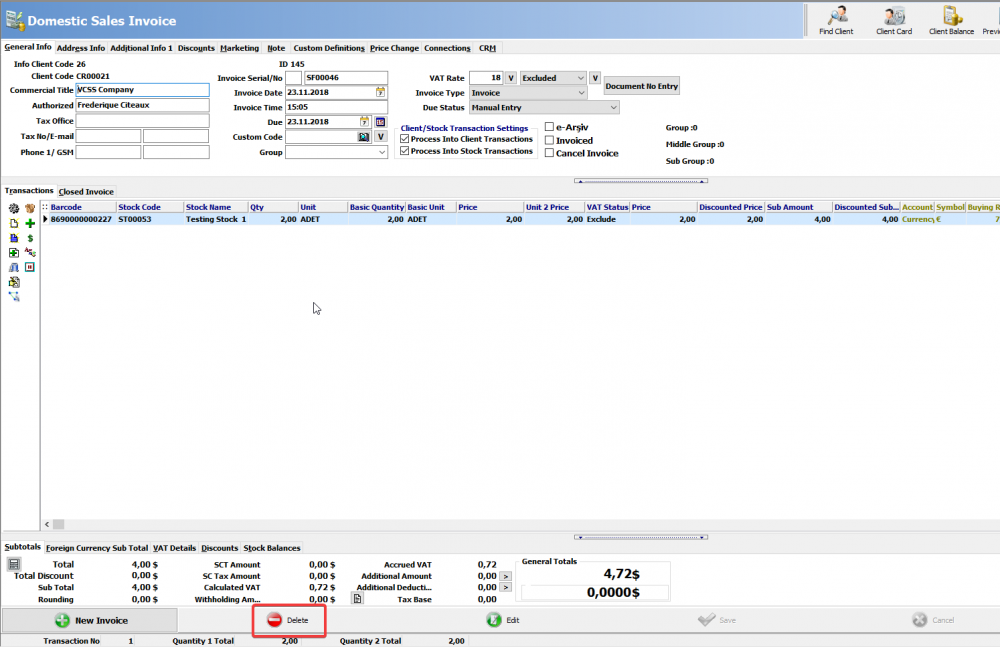 After doing the same for all transactions, you should not see any records in the stock transaction report.
After that, inside of 'Stock Transaction Report' click the Authorized' Select the 'Show Deleted Record' option and filter.
The transactions you have deleted will be listed.
Marking on the transaction and select 'Delete Record From Database' you can delete all transactions from the database.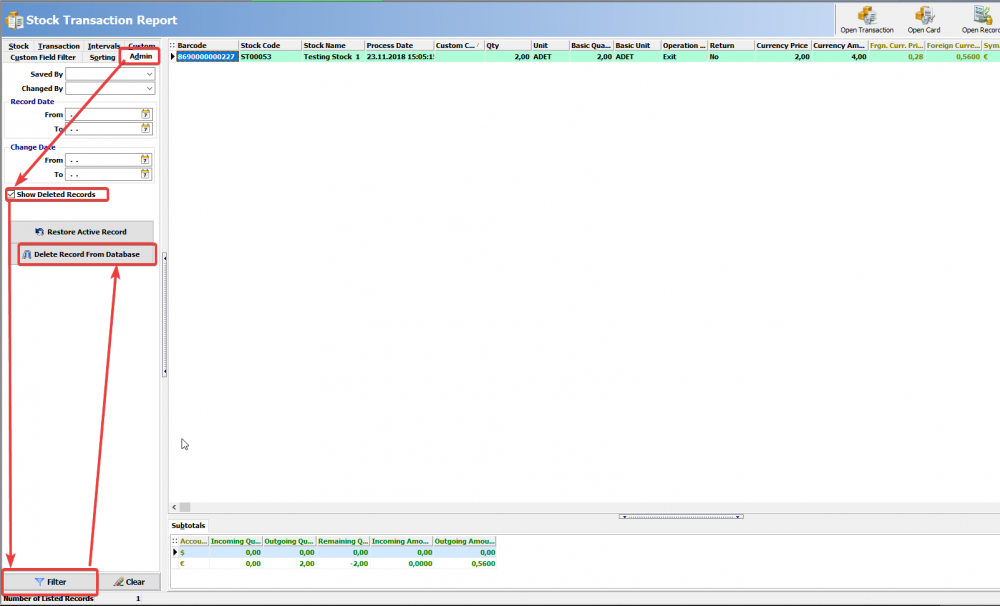 After all records are deleted from the database, you can return to the card stock and delete your stock.