In order to delete your client in AKINSOFT Wolvox ERP program, you must delete all the transactions belonging to the client account and delete them from the database.
It is described below in steps. You can delete your client without any problem if you do the operations completely.

NOTE: IT IS NOT POSSIBLE TO RETURN YOUR CLIENT TO BACK AFTER DELETING FROM DATABASE. IF YOU WANT TO RETURN TO RECORDS, SAVE BACKUP FILE BEFORE DOING THIS PROCESS. ACCORDING TO THE DATABASE YOU USED FOR BACKUP PROCESS, YOU CAN GET HELP FROM 'A893' OR 'A894' ARTICLES.

First, open the card of the client you want to delete.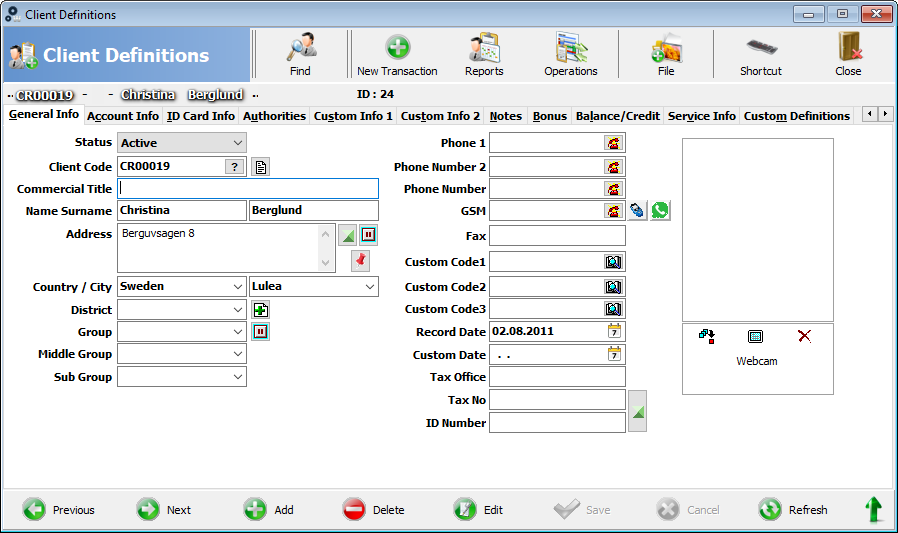 Click on "Reports" to switch to the "Client Transaction Report" screen.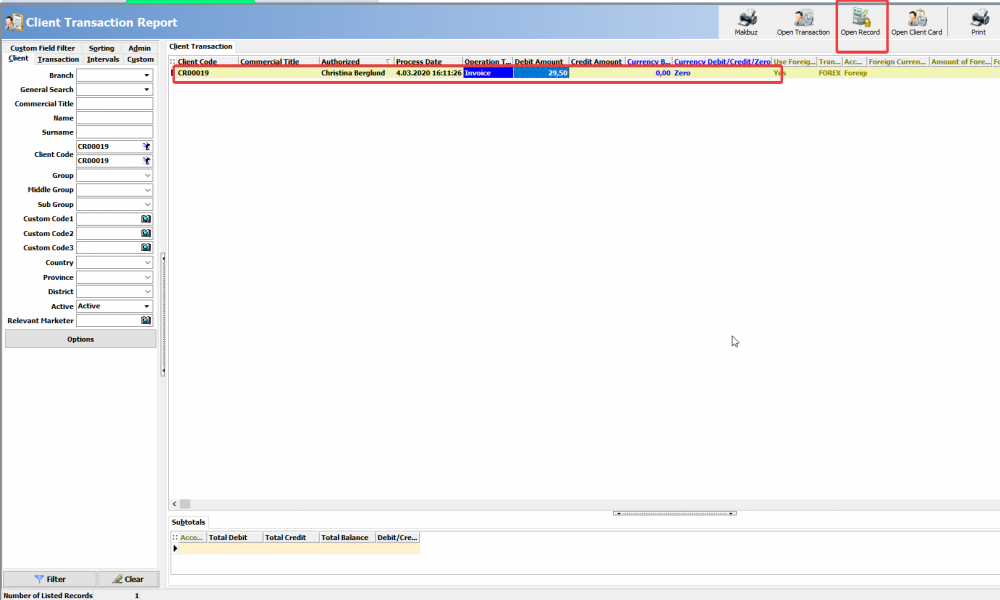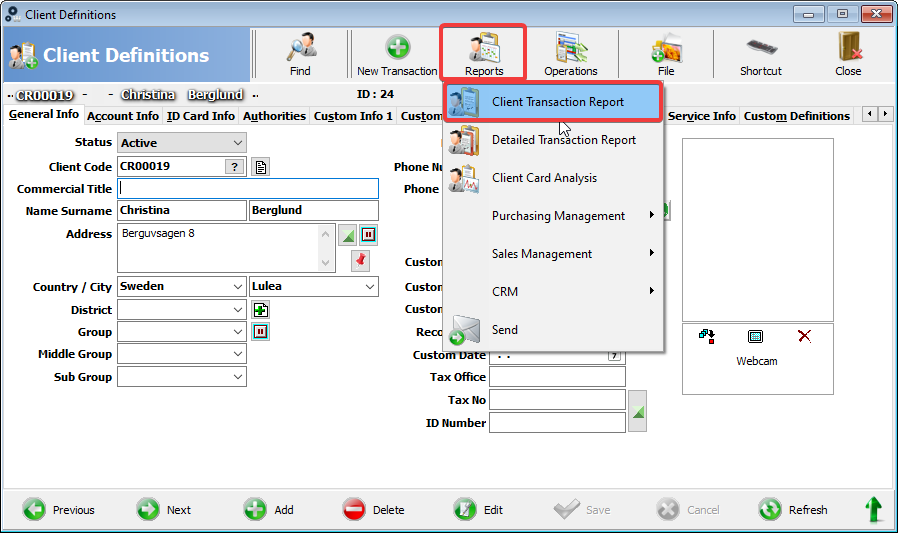 In the "Client Transaction Report" screen, client transactions belonging to your client will come.

Click on the 'Open Record' / 'Open Transaction' button by marking the transaction.

Delete the opened record.
After doing the same for all transactions, you should not see any record in the Client Transaction Report.

Then, by clicking "Admin" in the "Client Transaction Report", select the "Show Deleted Records" option and filter.

The transactions you have deleted will be listed.

Delete all transactions from the database by marking the transaction and clinking 'Delete Record From Database'.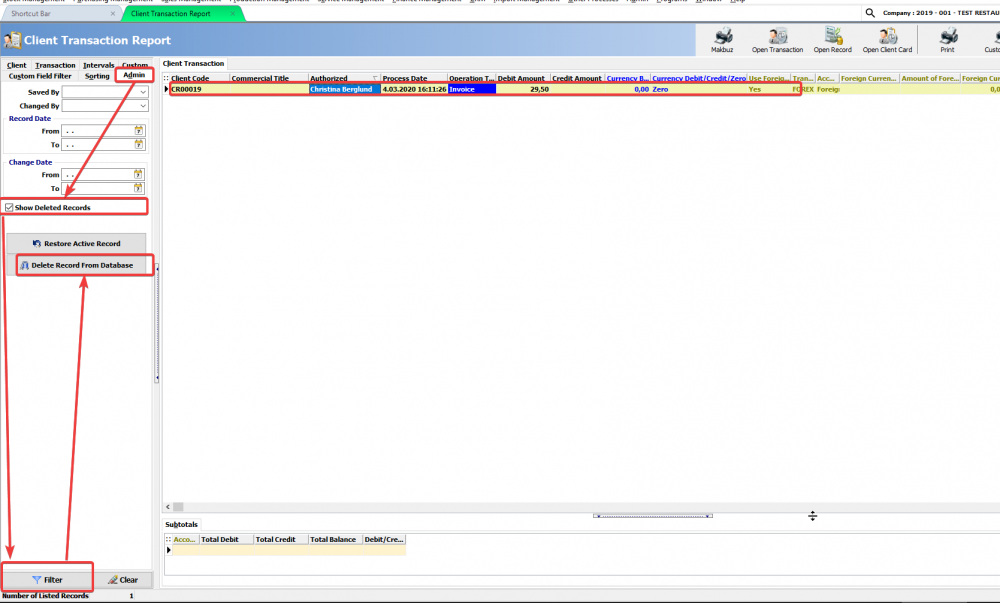 After all records are deleted from the database, you can return to the client card and delete your client.