You have to BACK UP all AKINSOFT programs before starting update process to avoid any data loss. Backup operations can be done from Control Panel – Database – Backup – Backup section, by pressing "Backup Now" button in opened window or you can copy the directory of program (Exp:C:\AKINSOFT) to another directory while the program is off.
Wolvox ERP 7 programs can be updated via Installer.
Download Wolvox Installer from this link: http://www.akinsoft.net/programlar/prg.php?id=WOO7&ulke=tr&lang=tr_TR
Unzip Wis1setup file and run, from installer.zip file.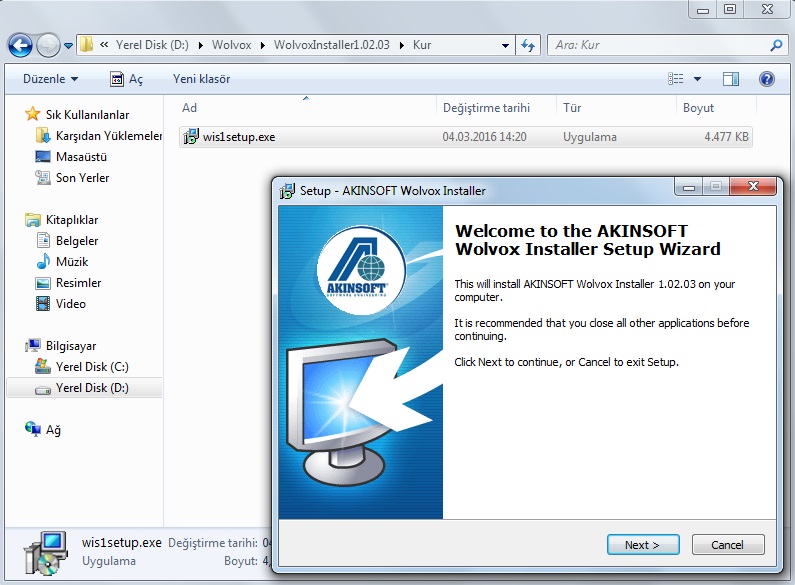 Complete installation by pressing "Next" button. Open program after installation is completed.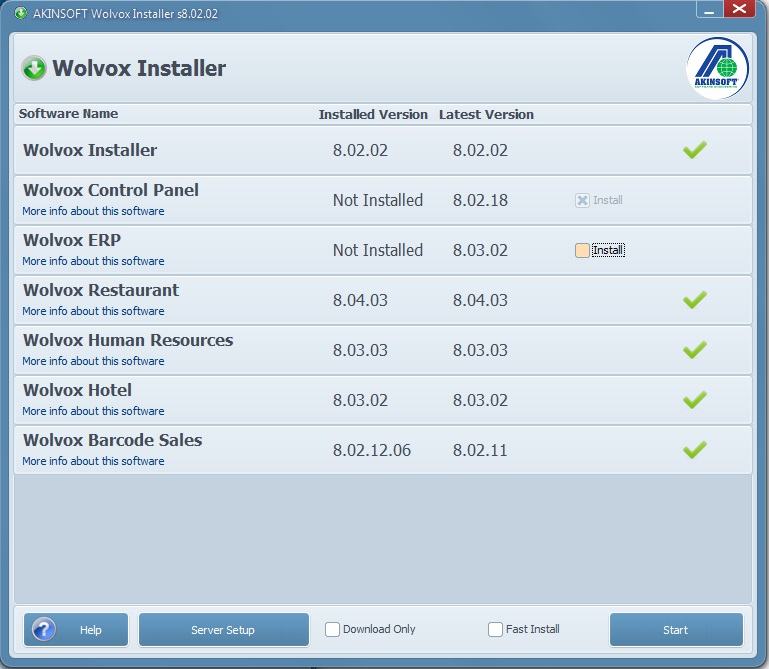 Wolvox Installer checks outdated programs. It automatically selects programs that needed to be updated. Before download programs select appropriate options. For example; if you only want to download programs and install them later, select "Download Only" option. If you want automatic setup to be made to the folder where the program is installed, select "Fast Install" option and press "Start" button and wait until the end of installation.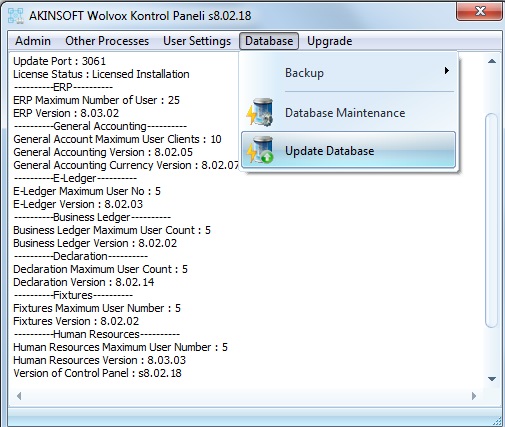 After update process is finished, start Wolvox Control Panel. From Database – Update Database window press "Start Updating" button to update database. After process is completed you can continue to use programs.