You can send power message, hold message, open to use message to power-off computer at AKINSOFT CafePlus 9 program. For this operation, you come settings menu from Settings and then General Settings section when in Server. At the bottom, you can select what you want to do operations in "When clicking power-off computer" section.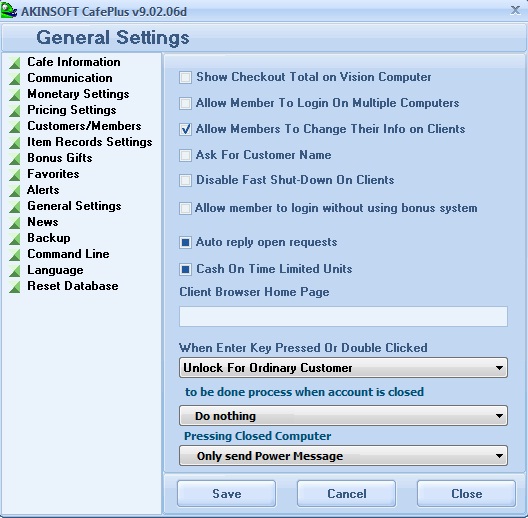 You can not make any operations without making bios settings for client computer and saving MAC addresses for CafePlus Server!
Sample: Client bios which has been made essential settings.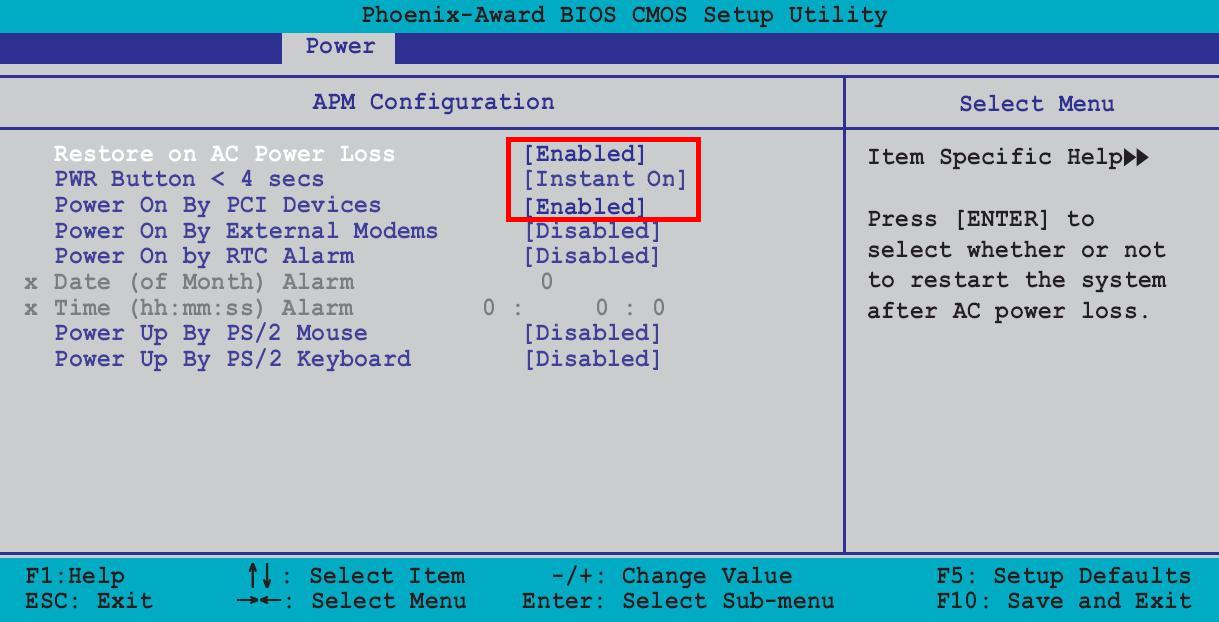 To save MAC addresses for Client computers, you need to select the "Control/Cafe Control/Request MAC Adresses" at CafePlus Server Program.