All necessary steps are explained below in order to activate the feature of sending orders to the Whatsapp Account of the restaurant.
Press System->Branches.
Press the 'Edit' button of the branch that you want to activate the feature.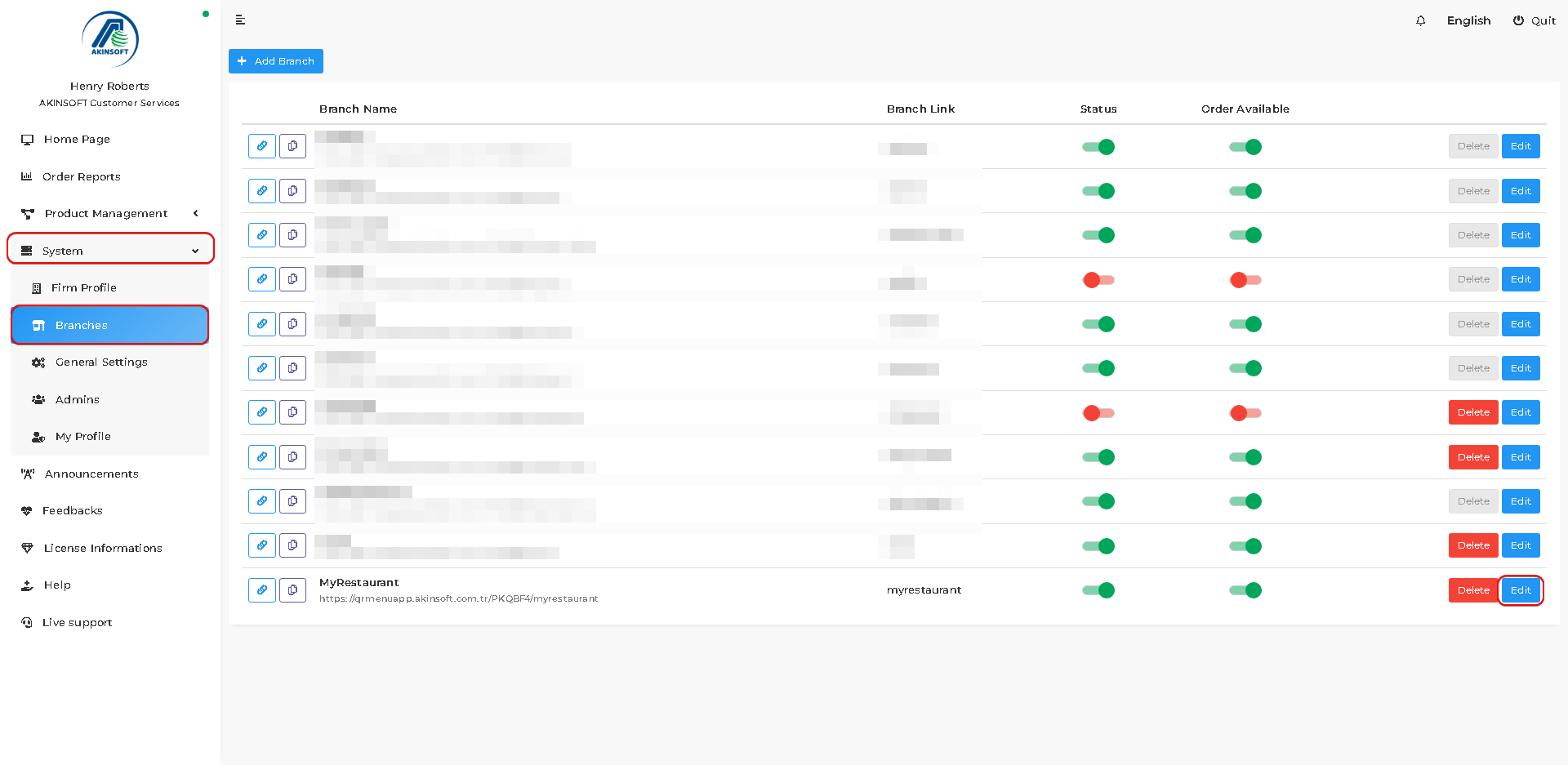 Press the 'Order Settings' button that is on the branch edit page.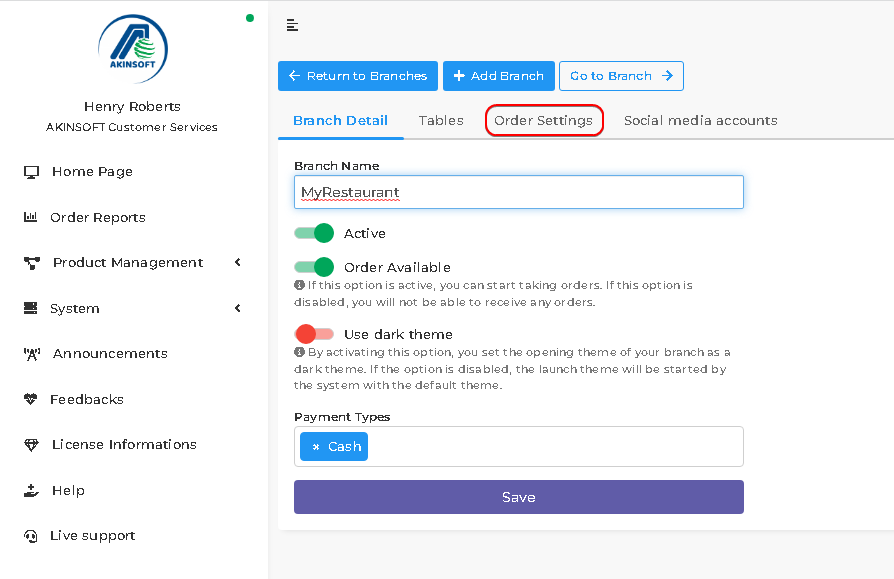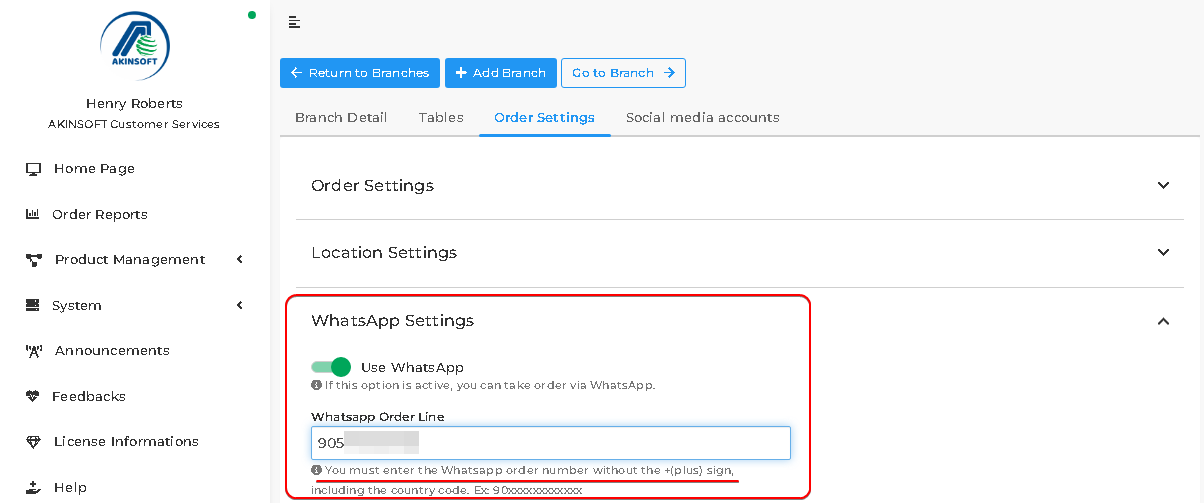 You successfully activated the feature. Now let's see the customer side.
When orders are ready and customers clicked the 'Send Order' button, they can send the order by pressing the 'Send via WhatsApp' button on the opened page.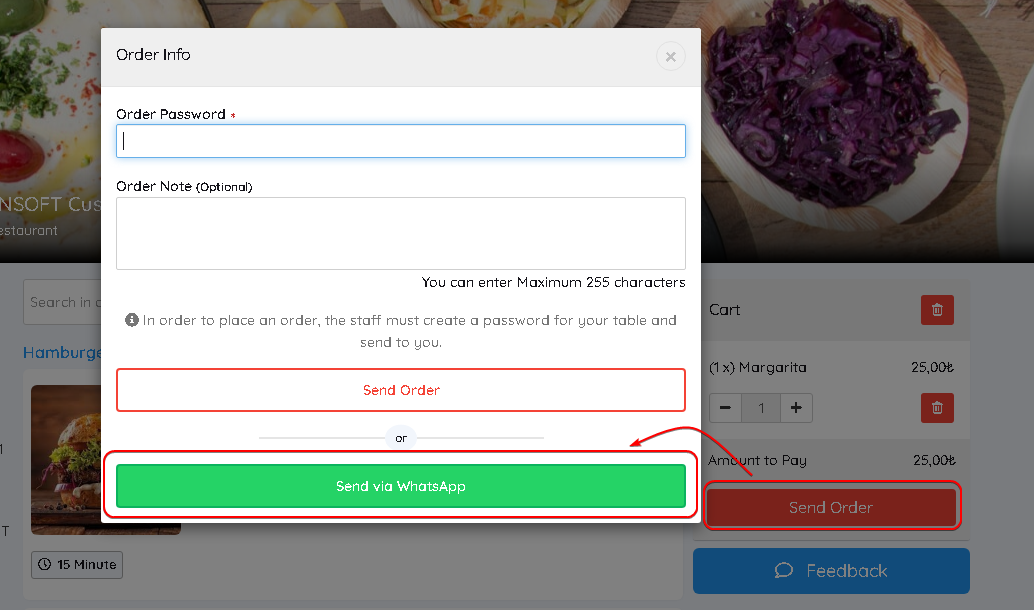 There is some information that needs to be filled in by customers.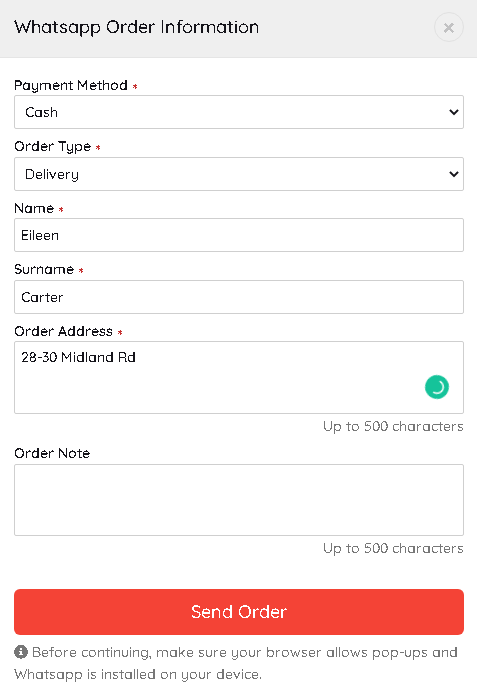 Depending on entered information messages will be created and sent from customers' WhatsApp accounts as below.