In AKINSOFT E-Commerce software, you can share the necessary events, advertisements, announcements or campaigns with your customers. To add events, advertisements, announcements or campaigns to be displayed at the site main page, you must follow the below steps.
After logging in to the management panel, enter the "Other - Content - Dynamic Pages - Add New" section.
Title = It is determined according to the content announced. (e.g. Campaign)
URL = It is the URL address information where you can reach the announcement details on the site. (e.g. ;http://demo.akinsofteticaret.com/Sayfa/Kampanya)
Status = It is determine whether the created dynamic page will be published or not.
Sort = The item number is indicated.
Content = It is the section that contains the details of the announcement.
Position = The field will be selected where you want the content you have added to appear.
View = View settings for B2B ,B2C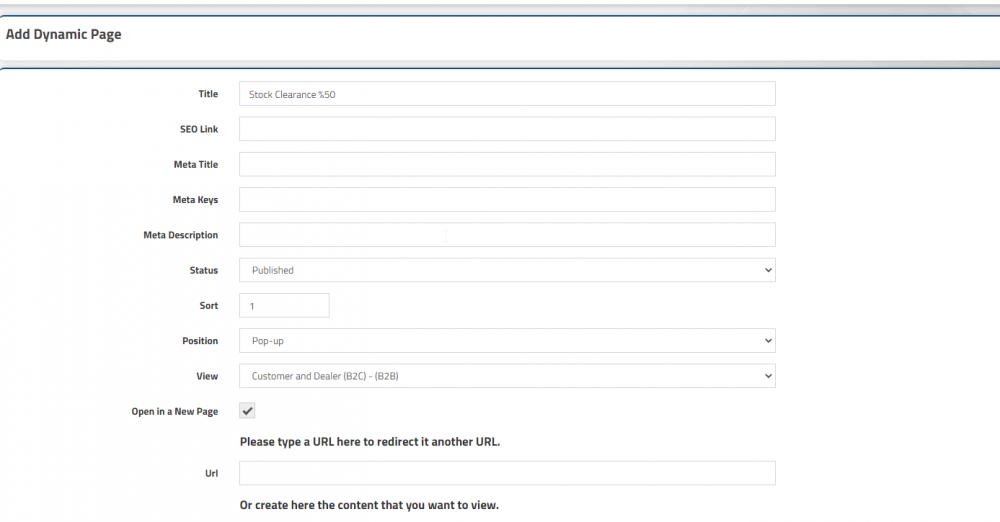 The most important part to be considered in the content to be added with text, pictures etc. at the site opening should be included in the Div layer. The "Width" and "Height" dimensions of the window that opens at the site opening after being included in the Div layer must be determined. Follow the steps below to get the added content into the Div layer;
1.STEP = Add required picture, text etc. (For example; we will add a campaign picture),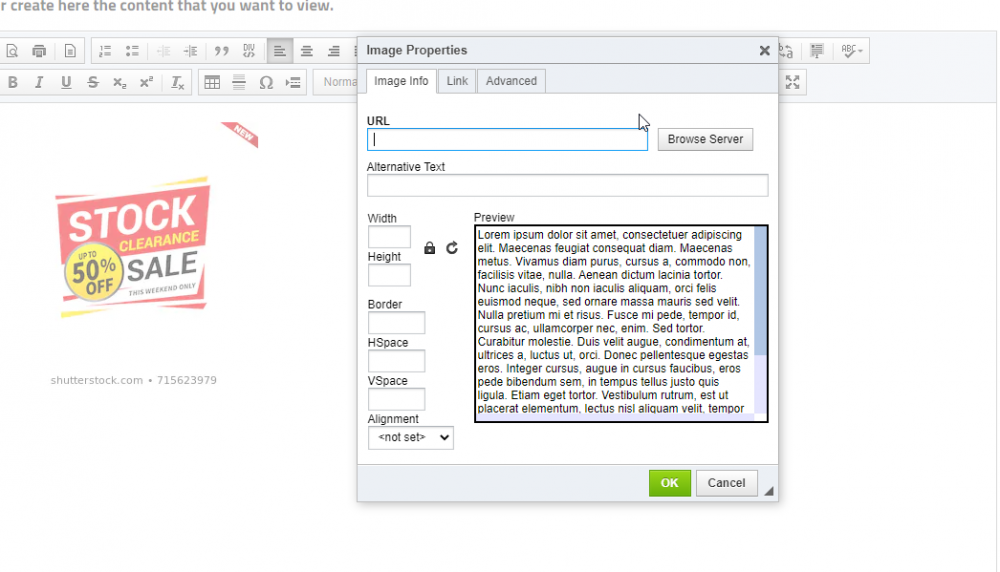 2.STEP = Upload required image and select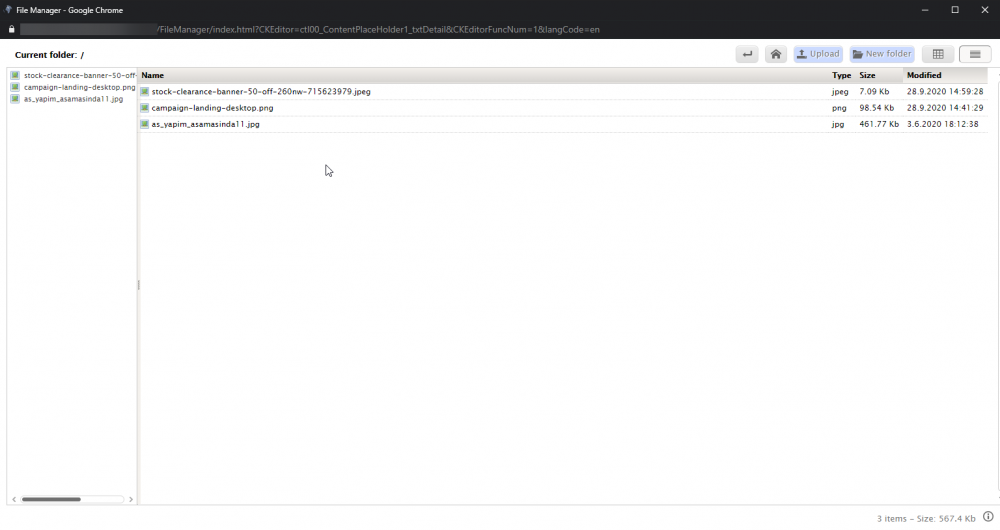 3.STEP = After the required image is loaded, you can continue to the html coding section with the "Show HTML Source Code" option.