You can make turnover process from 2016 to 2017 in AKINSOFT Wolvox 7 ERP by following steps below.
Warning: To make turnover process, your Control Panel must be updated. If you use older version, you must update Control Panel,ERP and other Wolvox programs that you use.
Warning2: In current working year if you define extra Status Definition for Offer, Order and Service modules then from Company Registration window, Working Years tab you must use Create Working Year button. In this window you can select Status Definitions and turnover them to next year.
Before you start turnover process, save a backup of your database.
You can download the latest version of AKINSOFT Wolvox 7 ERP from here.
First of all if your system is multi-user, be sure that other users are disconnected. Open Control Panel then press "Admin" section and open "Turnover Processes" screen.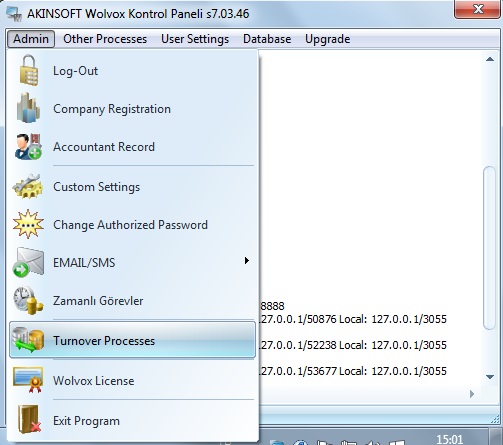 In Turnover Processes screen enter year you want to make turnover in "Define New Working Year" field (e.g: 2017) and enter last working date for previous year in "Previous Year Last Working Date" field (e.g: 31.12.2016). After that, select company or companies that you want to make turnover. If you work with more than one company and you want to make turnover all of the companies in the list you can click "Mark All" button.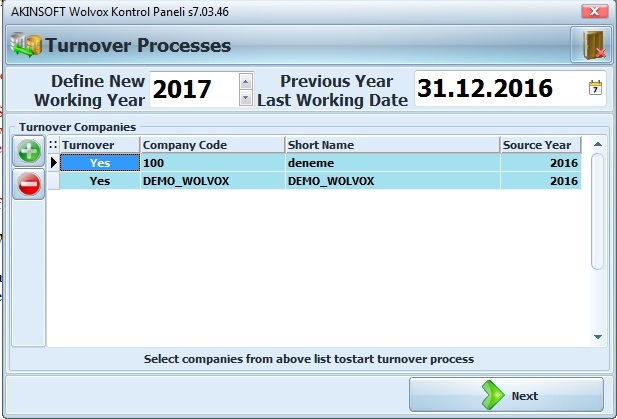 You can select modules that you want to make turnover or you can unselect modules that you do not want to make turnover on module basis. After selection you can click "Next" button to continue turnover process.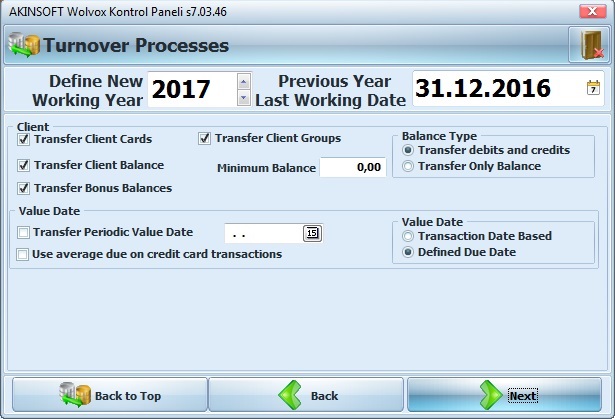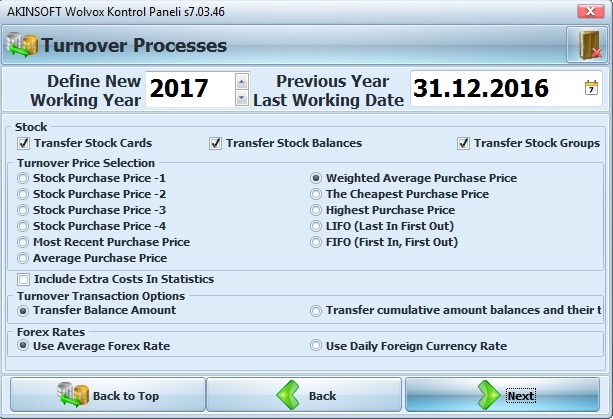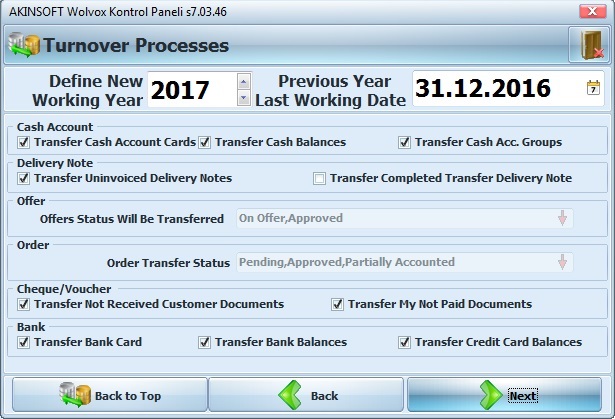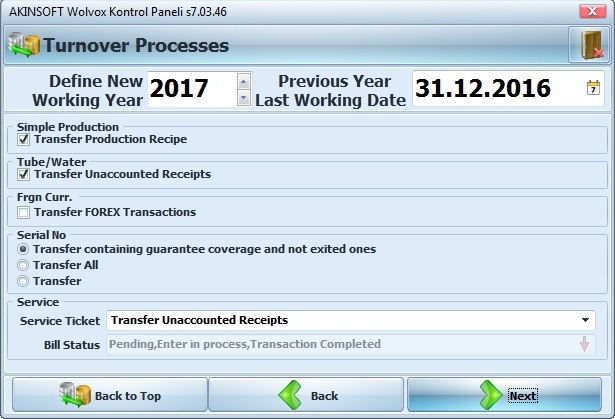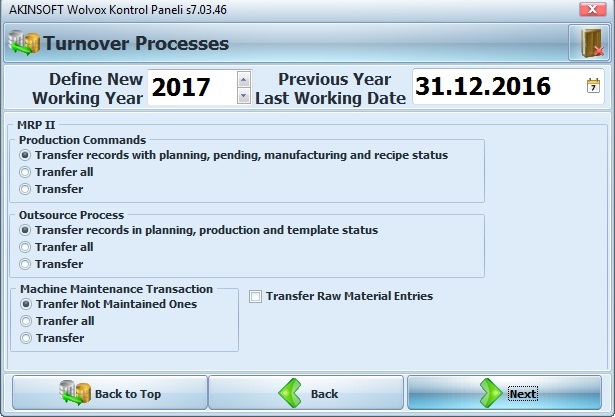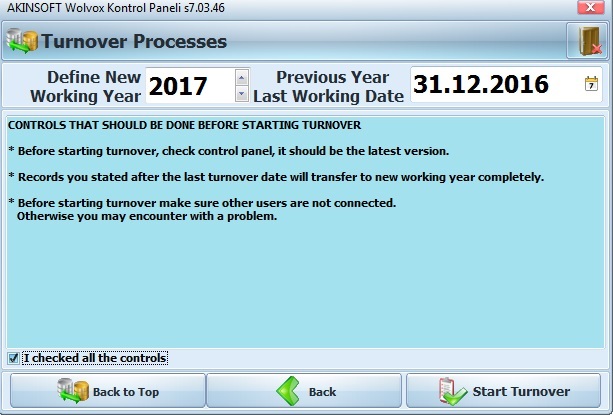 Be sure that Wolvox ERP is not used by client computers and server computers while doing turnover process. After all arrangements you can check "I checked all the controls" and click "Start Turnover" button to start process.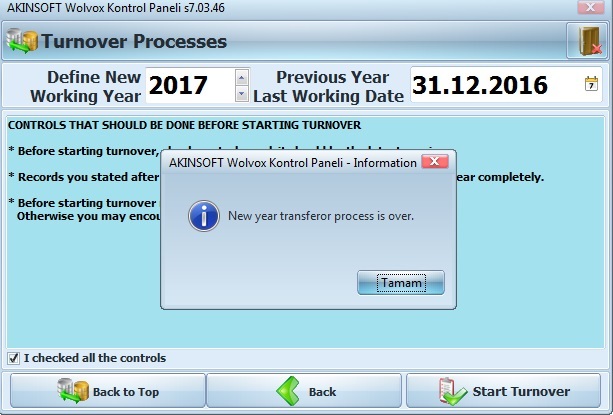 After you get "New year turnover process has been completed." message you can continue to work on new working year.
ps: Please check your client, stock, etc modules' balances after turnover process.
Please fill in this form for further assistance.
You may click here to create a ticket. We will contact you as soon as possible.