To add products to your website without integration, first you must enter category and brand. In this article we will talk about add category field.
Go to Products => Categories and click on Add New to open the category page.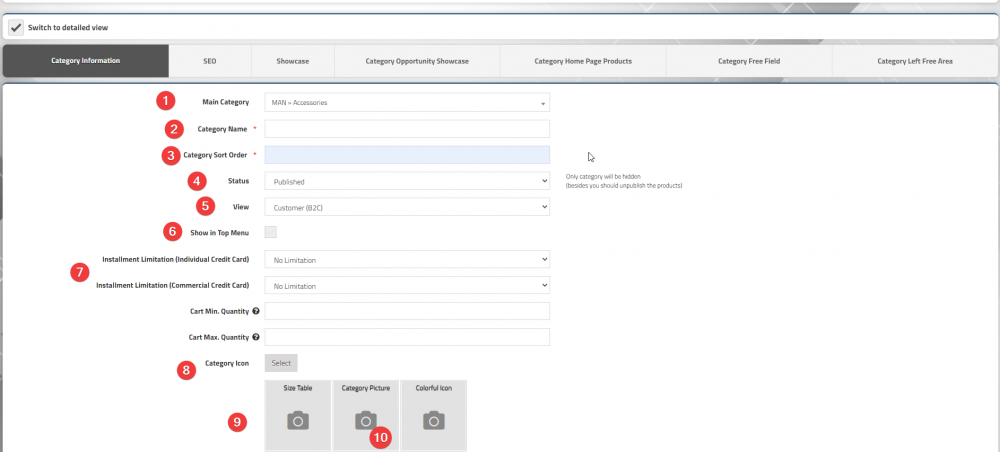 1-Main Category: If you are going to add a subcategory, you must select a main category first. For instance, if you add trousers category under Clothing category, you must select Clothing as the main category.
2-Category Name: The name of the category you will create.
3- Category No: The field that specifies the number that indicates the order in which the category is listed.
4- Status: You can set the categories as active or deactive. If you select 'deactive', the category will not be published.
5-Display: You can set the category you will create as B2B or B2C or both.
6-Show on Upper Menu: You must check this field to show the category on banner field as well as on the category list.
7-Installment Limitation: The field to set category based installment limitations.
8-Category Icon: You can add icons to the category.
9-Size Table: For the businesses in the clothing sector, size table can be added by category.
10-Category Image: You can add image to your categories and subcategories. Images can vary depending on the theme.