1- General Settings --> Client Settings ---> at 2 tap "Alert in credit excess" has been added.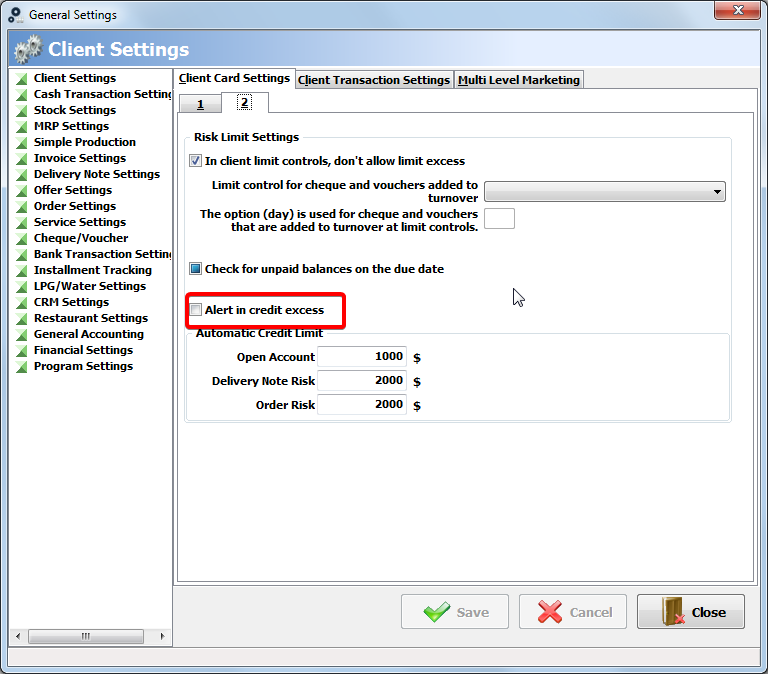 2- "Cancel" Option has been added. At Transfer Between Cash Accounts form.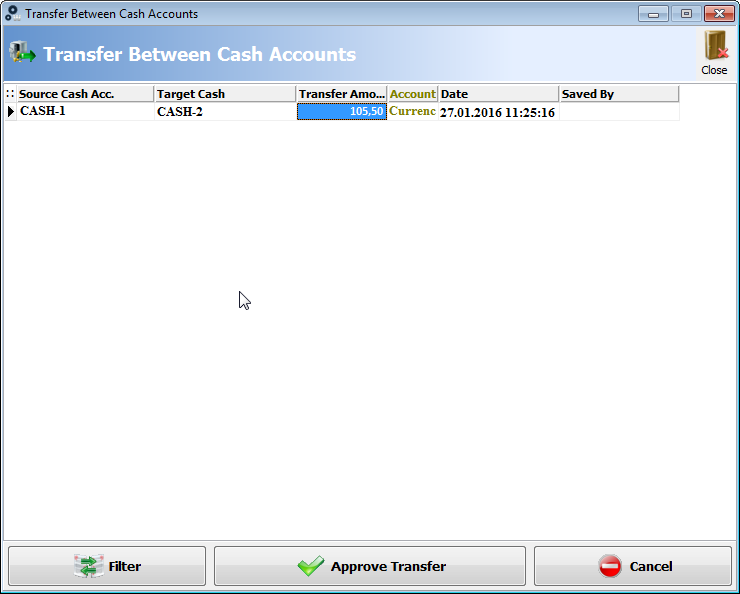 3- Bank name can be filter now at the Credit Report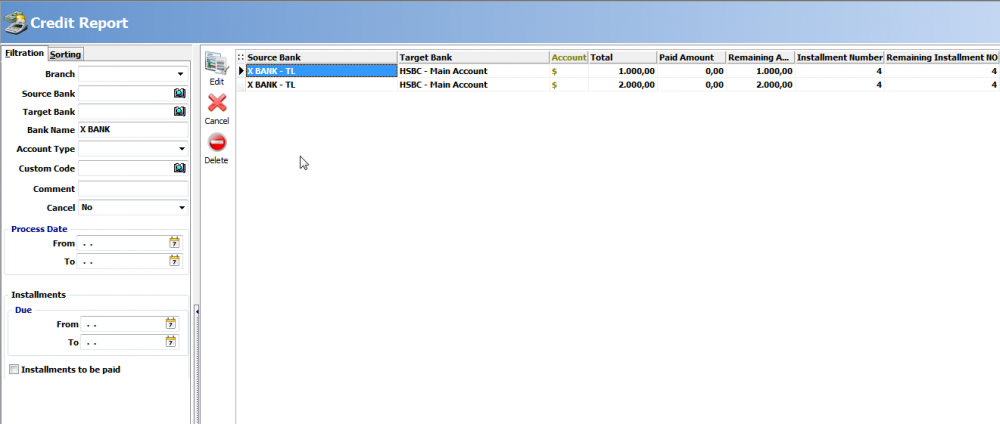 4- All grid areas, provided "Selected Print", "Table edit", "Edit Table Position" and "Full screen" option now at End of day Report 2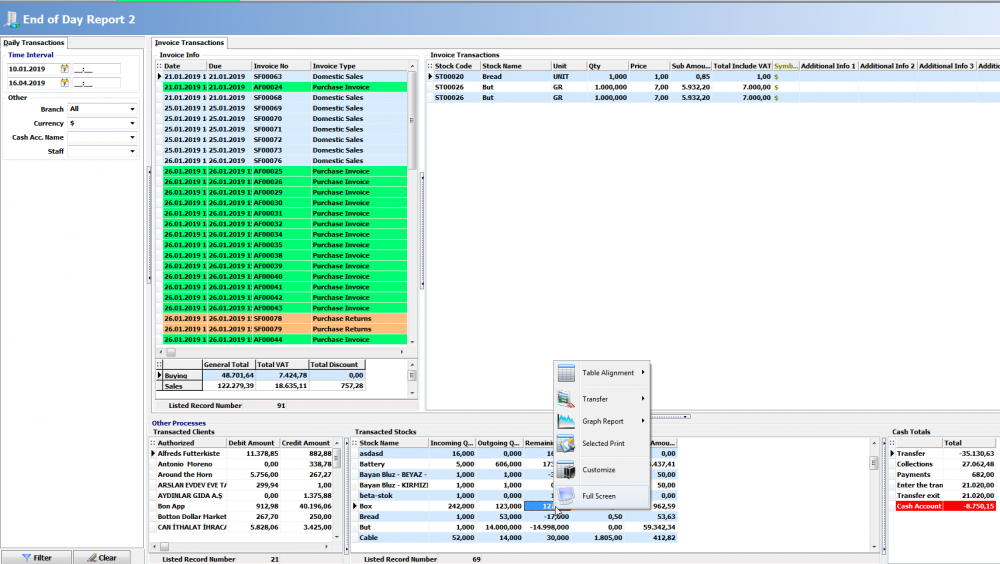 5- Client's name and surname can be visible in grid areas at Transacted Clients from End of day report 2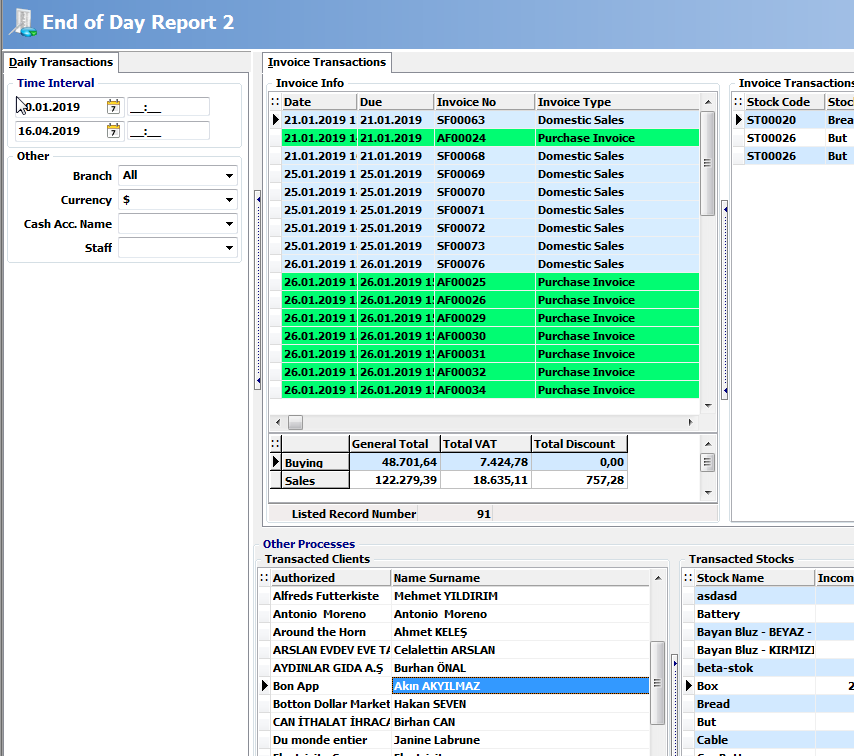 6- Can be servis define at servis search form in Expence Invoice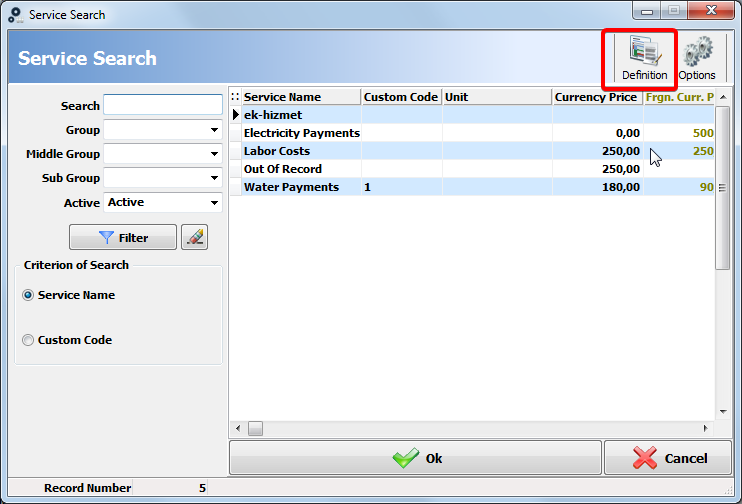 1- Quick Stock Definition - Warehouse name can be select at Other processes section.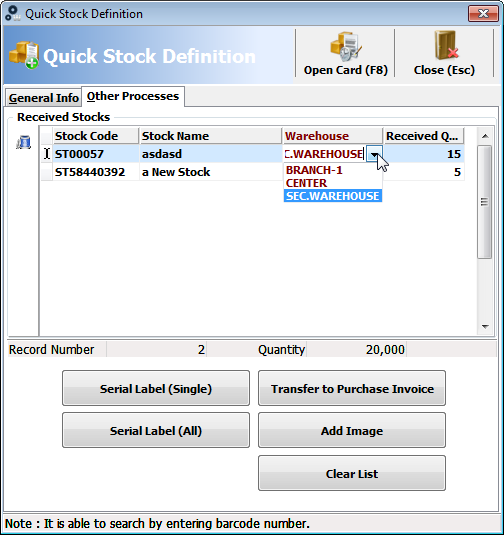 2- Quick Stock Defition - Received stocks can be move to serial label form, in Other Processes Section.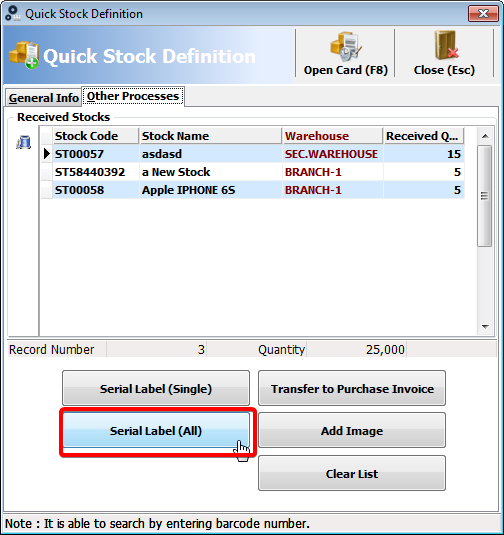 3- Place of Production field has been added in stock definition, Custom settings 2 tab.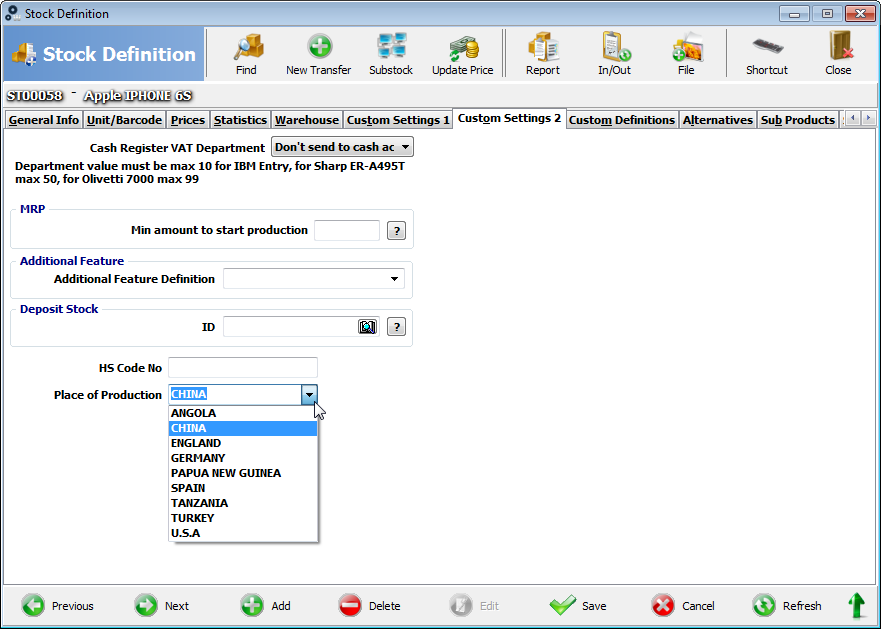 4- Other unit, Other unit price and place of production has been added to desing of Stock definition serial label screen

5- Stock barcode field increased up to 100 character

6-Added stocks and row summary can visible at Quick stock definition other transaction section.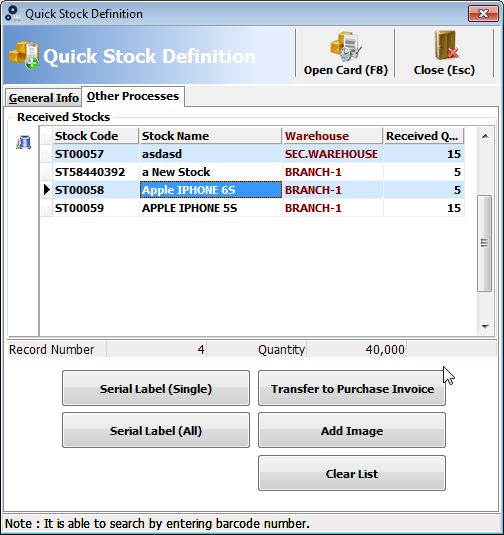 7- Other unit Coefficent can be added to label desing screen.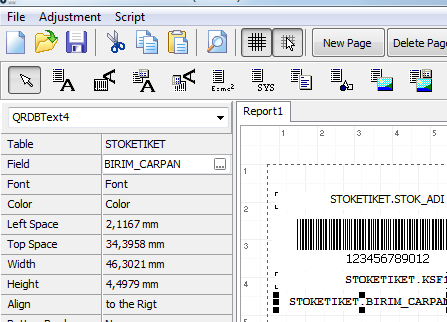 8- On Stok Definitions Serial Label screen, once the additional barcode of the stock scanned on barcode field in filtering options, it is enabled to derive the unit that belongs to additional barcode automatically selected when transferring to stock label field.

9- If the barcode is defined before encounter with the attention at stock definition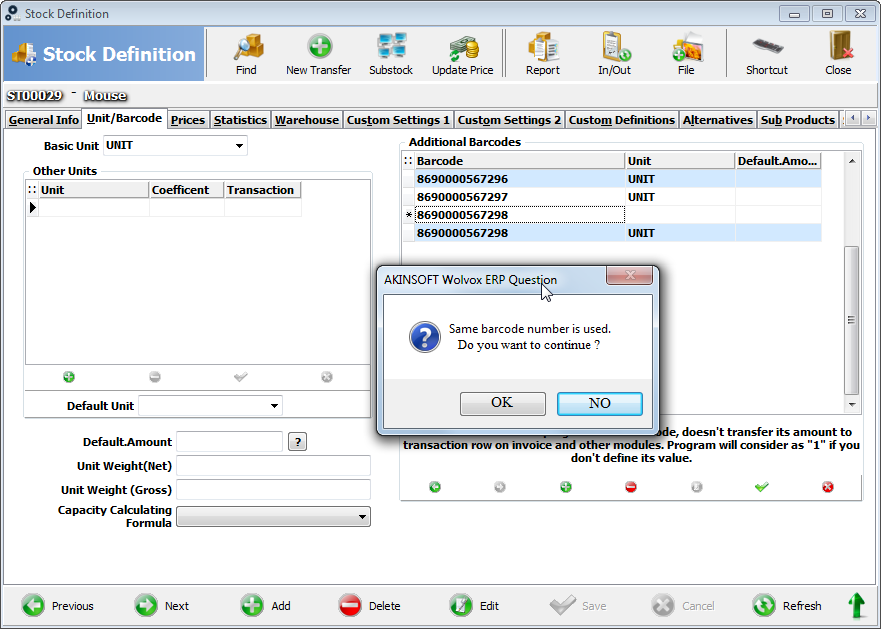 1- Price difference invoice has added to Invoice Type at the Sales Invoice (Price difference transaction can be select at the Invoice transaction section in the field )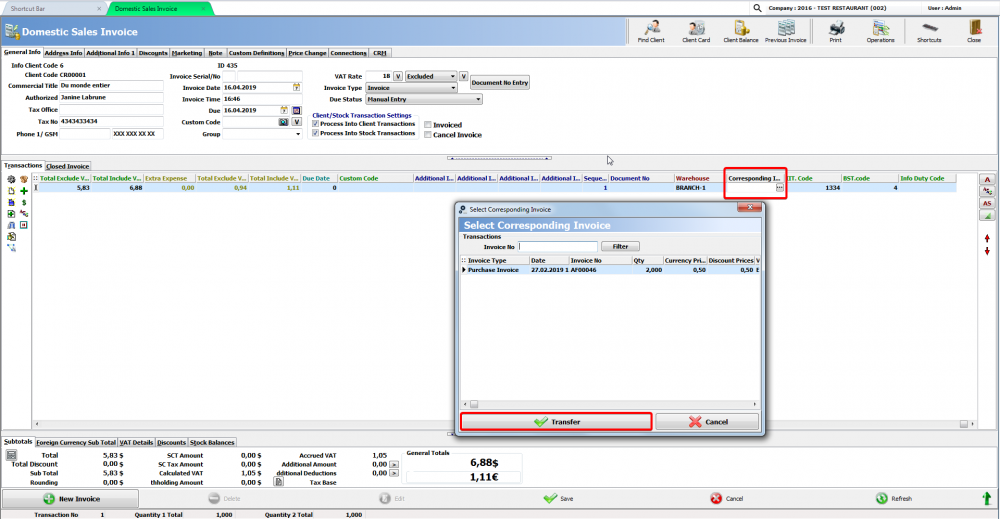 2- External module and External module Number criteria field has added in the Invoice report.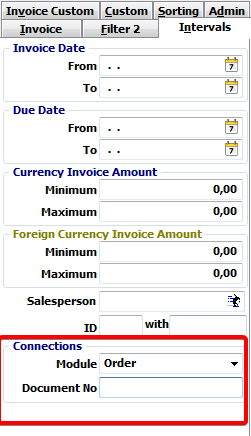 3- Used report with the same name has changed according to module. Can open multiply scrren with the CTRL function key.

4- Connections criteria has added to Intervals tab in Invoice Report.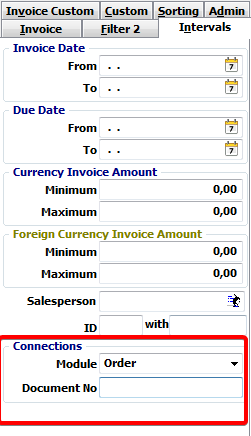 5- Phone number and GSM number field has added to Offer reports

6- Stocks balance info (Usable Quantitiy and remaining amout) located to subtotals can added form desing at Order Printing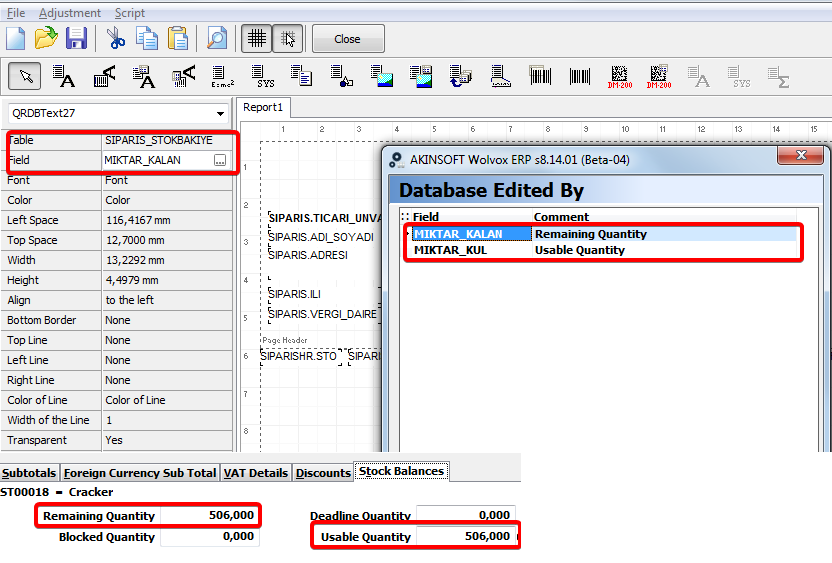 7- Ending amount can't write less than starting amount at Document Approval Definitions
8- Transaction quantity can write multiplied with quantity and barcode in Barcode / Serial Lot field at Order Accounting screen

9- According to quick stock define or stock define when there is no stock at the transactions are in Invoice,Delivery note etc.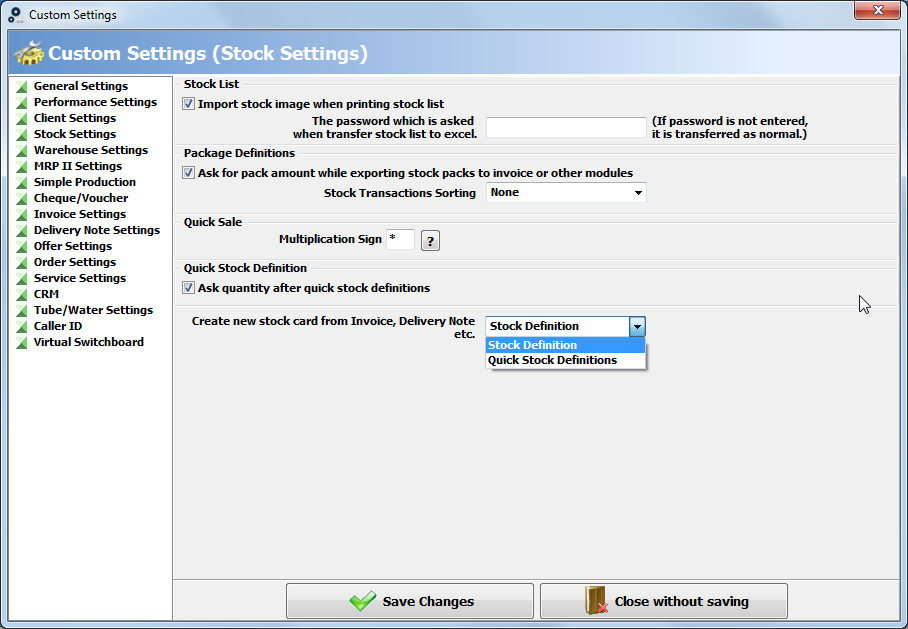 10- Delivery date has added in Order Info tab at Client based Order report

11- Has added Active or passive filtering criteria "package" adding transactions in Invoice,Delivery note etc.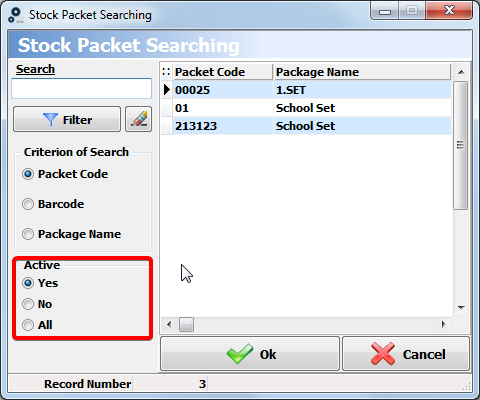 12- Module name has shown at "External Module Info" area at the invoice desing form