1- In the "Price Increasing" section, "Rate" information can be entered up to 4 digits after the comma. At the Price Change / Price List report.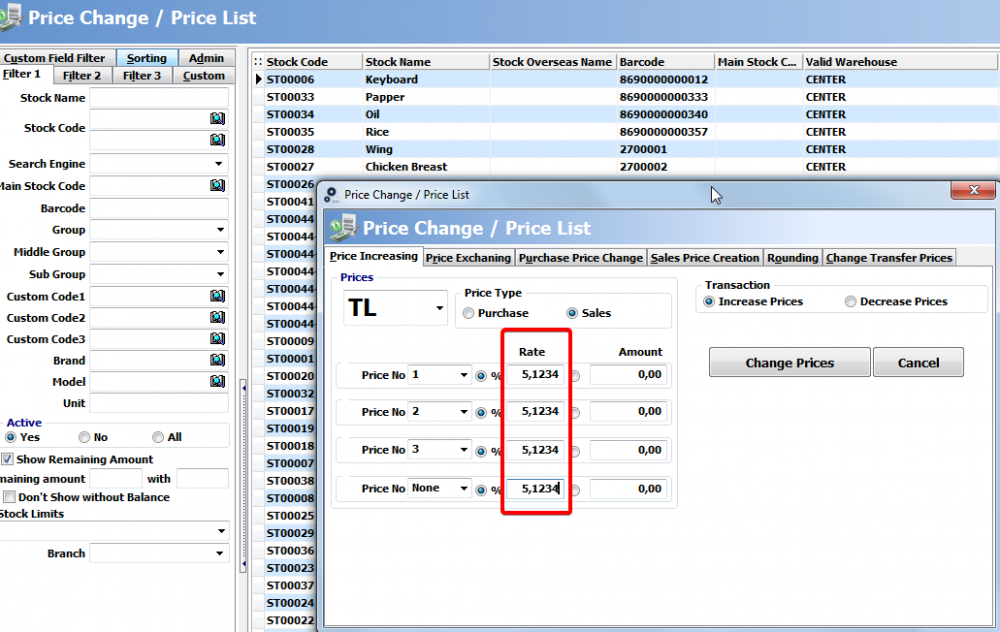 2- it is provided to be select all prices at the Price Change/ Price List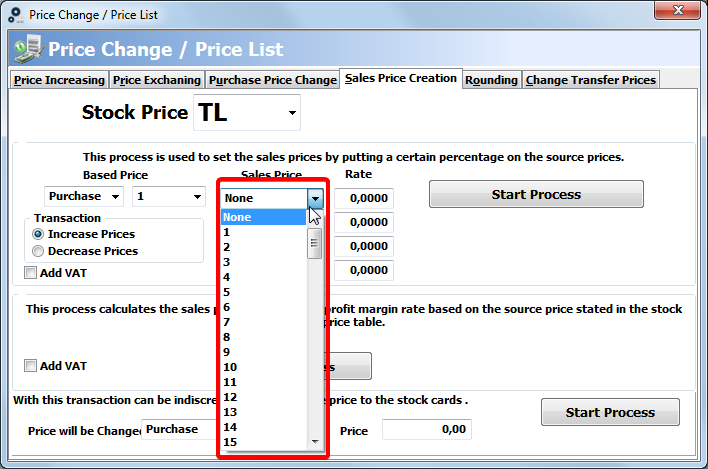 3-With the 'Print label' button, you can transfer directly to the inventory card.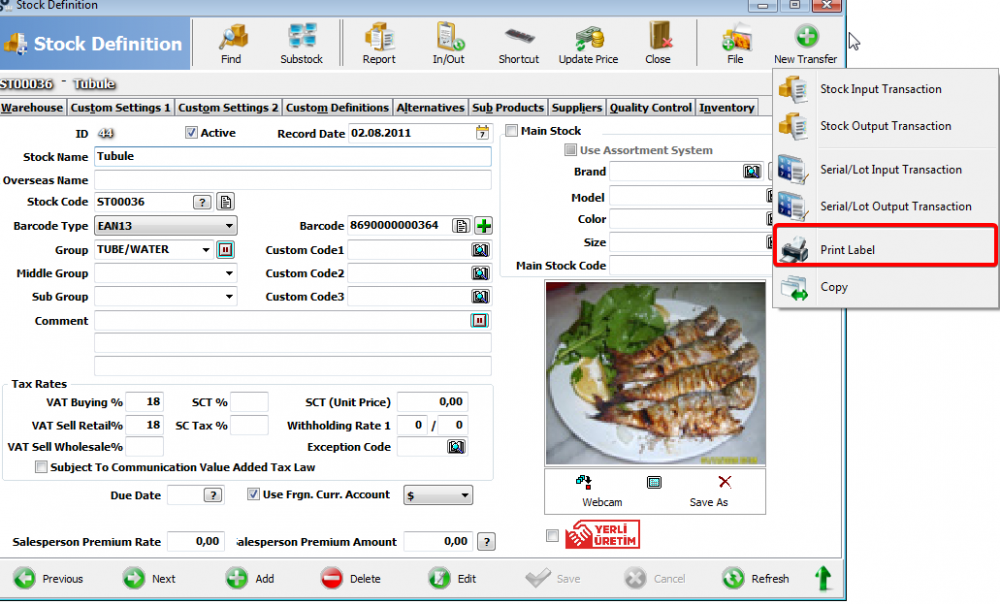 4- it was allowed to make a stock definition by reading the QR code. General Settings > Stock Settings > General tab settings can be started by making the settings in the QR code.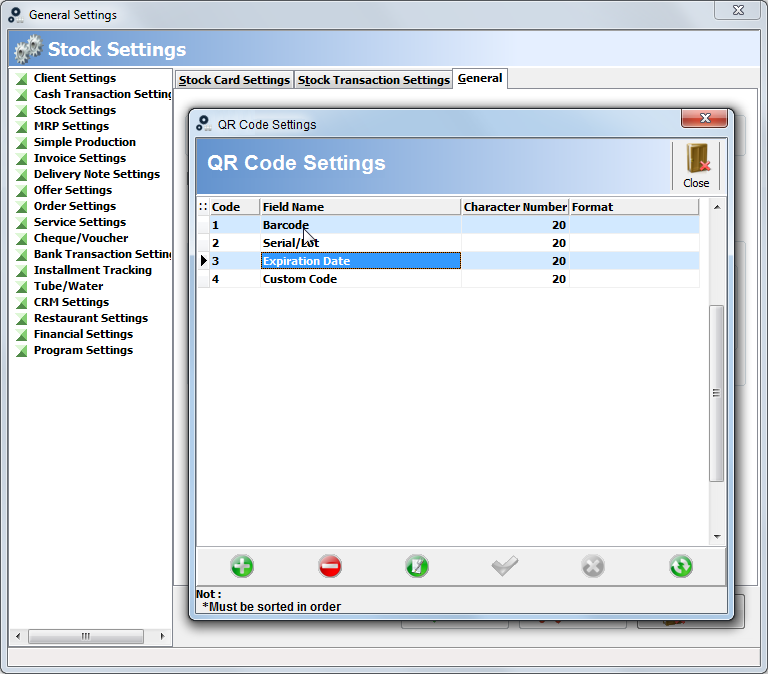 5- 'Stock Inventory' button has been added to display stock inventory report of stocks with Alternative on stock card.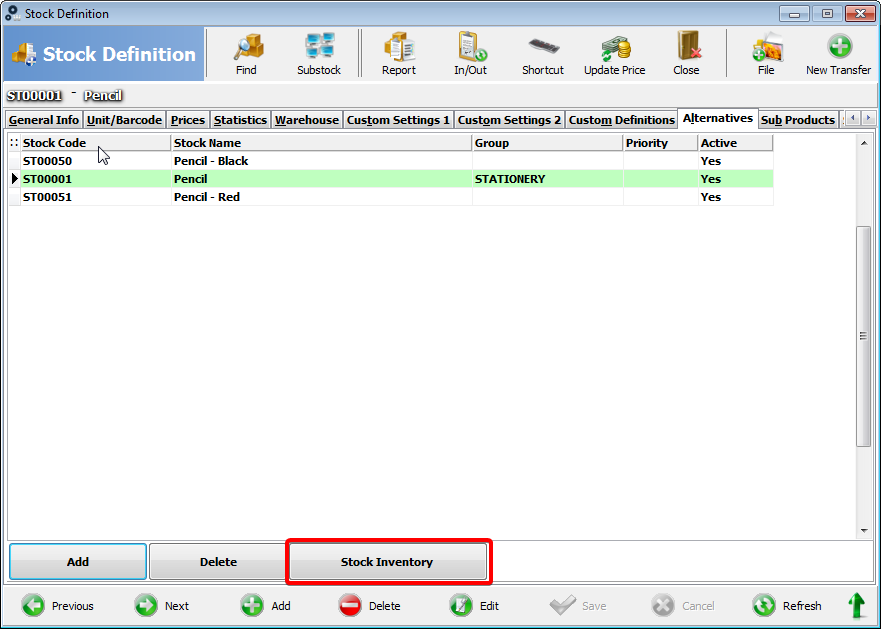 6- The transaction time can be entered when the count is processed in the stock movements. In the Stock Count Editing screen